What is Windows® Server Virtualization?
Virtualization refers to creating an artificial electronic resource. A variety of virtualization technologies exist, including client virtualization, which reduces the number of physical computers needed to accommodate the organization's users; application virtualization, which allows applications to run outside of their normal operating system (OS); and server virtualization, which consolidates an organization's physical servers onto one or more virtual servers. Microsoft's Windows® server virtualization solutions are among the most popular in the marketplace.
Server virtualization uses special software to turn a physical server, called the host, into many virtual servers, called guests. Each guest server is capable of running a different OS. Most physical servers use only a small part of their processing power, and as an organization grows, its network servers begin to be expensive and take up a lot of space. Server virtualization can help solve these problems.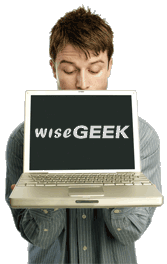 Over the past few years, Microsoft has become a major player in the server virtualization market. Its Windows® server virtualization solutions include Windows® Server 2008 R2 Hyper-V, Microsoft Hyper-V Server 2008 R2, and Microsoft Virtual Server 2005 R2 SP1. Of the three, Virtual Server is the oldest and therefore doesn't have all the functionality of the other two. It's a free download and runs on the Windows Server 2003 OS.
In the beginning, Microsoft bundled test versions of its Hyper-V virtualization technology with Windows® Server 2008, using the codename Viridian, also called Windows® Server Virtualization. Neither of these titles are used any more, and the bundled version of Hyper-V is known as Windows® Server 2008 R2 Hyper-V. The Hyper-V platform is also available as a free standalone version, called Microsoft Hyper-V Server 2008 R2, or simply Hyper-V Server.
Both the Hyper-V and Hyper-V Server products are hypervisor-based virtualization platforms for x64 computers. A hypervisor, also called a virtual machine manager, is a program that controls the host server and resources, allocating the necessary resources to each guest OS, and making sure that the guests don't disrupt each other. Microsoft's Windows® server virtualization technology lets businesses take advantage of the benefits of virtualization without having to buy third-party software.
One of the most common uses of Windows® server virtualization technology is server consolidation, which allows one server to take on the workloads of multiple servers. Servers that slow down during peak usage times can delegate some of their workloads to other servers, or move to more powerful servers, improving network availability. Virtualization of servers also provides more reliable disaster recovery and easier server management. The technology has serious potential for businesses, allowing them to provide secure and easily adaptable access to essential data and applications, without the expense, energy expenditure, and space requirements of a standard physical server environment.
AS FEATURED ON:
AS FEATURED ON:






Man holding computer