Viral hepatitis is when the liver becomes inflamed as a result of a viral infection. It comes in both acute and chronic forms. People with chronic viral hepatitis are at risk of scarring of the liver, known as cirrhosis, and can develop liver cancer as a result of the chronic inflammation. Viral inflammation of the liver is very common, as there are a number of viruses around the world that can cause the disorder.
The three most common culprits behind viral hepatitis are Hepatitis A, Hepatitis B, and Hepatitis C. There are also less common D and E forms. These viruses are contracted in different ways. Some are spread through contact with fecal material, which can happen through unclean water, poorly washed produce, and poor hygiene. In the case of Hepatitis C, direct blood-to-blood contact is required to contract the virus. While viral hepatitis can be spread through sexual activity, it is not necessarily considered a sexually transmitted infection because there are so many other possible routes of disease transmission.
People with acute viral hepatitis develop symptoms rapidly. These can include nausea, vomiting, diarrhea, headaches, fatigue, stomach pain, and dark stool. Some patients develop jaundice, which is when a yellowish cast to the body and eyes appears when the liver is severely stressed. Chronic hepatitis can be present for years before symptoms appear, and symptoms are often low level unless the patient strains the liver with medications or alcohol.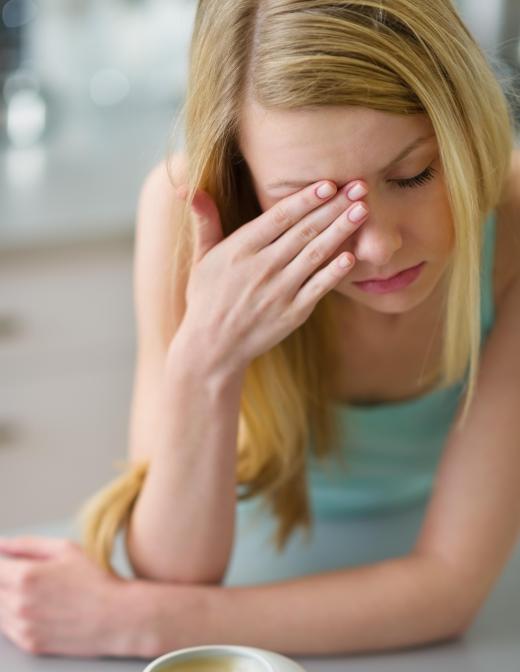 Diagnosis of viral hepatitis can involve bloodwork to check levels of liver enzymes in the blood in order to identify inflammation in the liver, along with medical imaging of the liver. Tell-tale clusters of symptoms may be enough to lead to a diagnosis. Treatment varies, depending on the form a patient has, but is generally supportive in nature. Fluids and rest are generally recommended and it may be necessary to make lifestyle adjustments, such as cutting alcohol out of the diet to avoid straining the liver.
Hepatitis A and B are fully preventable through vaccination and vaccination is strongly recommended for most people. The vaccines are readily available through medical offices. People can limit the spread of these and other forms of viral hepatitis by exercising reasonable hygiene precautions, including boiling water from unknown sources, washing the hands after using the restroom, and washing produce before consumption. For general safety reasons, avoiding blood-to-blood contact through sharing needles is also strongly recommended, as is observing safer sex practices.
AS FEATURED ON:
AS FEATURED ON:






By: nerthuz

Hepatitis, a type of liver inflammation, can damaged the liver.

By: Alliance

In cases of acute viral hepatitis, there is a rapid onset of symptoms that may include fatigue, nausea, and headaches.