Vandetanib is a chemotherapy medication available for the treatment of some forms of thyroid cancer. This drug, like many other chemotherapy medications, has also been used in clinical trials to explore additional applications in the treatment of other conditions. A doctor may prescribe it for off-label use in the treatment of other cancers, after discussing the risks and benefits with the patient. It may be used alone or in combination with other cancer therapies. Oncologists typically review a cancer patient's case to determine the best treatment plan on the basis of available information, known issues, and concerns.
The medication is called a kinase inhibitor, acting on vascular endothelial growth factor receptors to block the spread of cancer. In April 2011, it was approved for use in the treatment of metastatic medullary thyroid cancer that does not respond to other treatments and cannot be managed surgically. These patients typically have few treatment options and an additional chemotherapy drug in the treatment arsenal can extend life, potentially improve quality of life, and possibly resolve the cancer.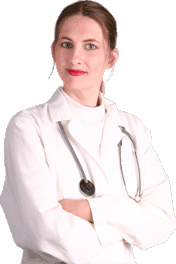 Patients on vandetanib may notice a variety of side effects. Some of the most common are gastrointestinal in nature and can include cramps, abdominal pain, nausea, decreased appetite, vomiting, and diarrhea. Some patients also experience fatigue and headaches while on vandetanib. These side effects are common with chemotherapy drugs in general, as they tend to limit normal biological functions while attacking the cancer.
This drug also has a box warning concerning potentially negative effects on the heart. Some patients have experienced severe cardiac complications and death that appear to be linked with vandetanib usage. These side effects appear to be more common in patients with existing electrolyte imbalances. A doctor may recommend a blood test to screen for low magnesium or potassium before administration of the medication, and again during treatment to confirm that the patient's electrolytes are still normal.
If a doctor prescribes vandetanib for a use that has not been approved by a regulatory agency, it may not be covered by insurance or benefits programs. Patients with concerns about this may want to seek a pre-authorization letter; an insurance company may agree to cover it if a doctor demonstrates that it is the only available treatment. Some patients may qualify for compassionate use medication provided free of charge by drug manufacturers, while others could access the drug through clinical trials. These patients can contribute to cancer research while accessing experimental treatments that are not yet available to the general public.
AS FEATURED ON:
AS FEATURED ON:






Nurse