What is Value-Based Management?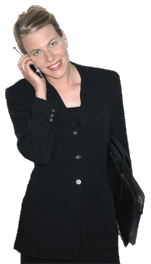 Value-based management (VBM) is a business management strategy that is aimed at protecting the value of the business operation, taking into account the core mission and operating strategy of the company. The task of engaging in this type of management strategy often involves understanding a great deal about how the company functions, the challenges currently faced by the business, and where the company wants to be five, ten, and 20 years down the road. The actual process will vary somewhat from one business setting to another, based on the specific characteristics and goals associated with the individual company.
While there are several different approaches touted as the means of engaging in value-based management, most methods note that is necessary to understand a great deal about the company itself. This means having a solid grasp of the working philosophy of the operation, normally referred to as the corporate mission. Along with the mission, value-based management also calls for identifying the courses of action that are used to achieve the business philosophy. This calls for evaluating the specifics regarding what each individual involved in the management of the company is charged with accomplishing and how those assignments are given form in the daily activities of the company operation.
In many ways, value-based management is all about the creation of a corporate culture that helps to constantly create value for the company. Doing so aids in company growth, which in turn increases the worth of the business to investors. By managing company assets in a manner that helps to move the value of the business upward, those working within the organization are more likely to develop loyalty that translates into greater productivity. At the same time, investors note the value trend with the business and are more receptive to investing capital into the operation, either in terms of providing venture capital for a new project such as a project launch or expansion, or by purchasing shares of stock issued by the company.
Effective value-based management also requires a level of communication that involves everyone associated with the business. The open line of communication from each level of phase to other levels and phases also helps to foster a corporate culture that is seen as supportive and nurturing, and capable of increasing productivity and loyalty among employees, officers, and investors alike. The creation of this type of value often spills over into consumer perceptions of the business, a benefit that makes it possible to secure, maintain, and grow market share over time and continue to move the business ever closer to achieving both short-term and long-term goals.
Businesswoman talking on a mobile phone