What is Troubled Debt Restructuring?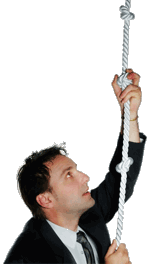 Troubled debt restructuring (TDR) is a process in which concessions are made on a debt by a lender which recognizes that the borrower is in financial difficulties and cannot repay the loan as it stands. Lenders can engage in troubled debt restructuring on nonperforming loans in an attempt to get the loans back into current status so that they will not cause a problem on the books of the lender. There may also be cases in which a loan is not nonperforming, but will be soon, and the lender will agree to restructuring before this happens to keep the loan current.
There are two basic ways in which a debt can be restructured. In the first case, the borrower can transfer assets to the lender to satisfy the terms of the debt. The classic example of this is a foreclosure or repossession proceeding, in which an asset pledged as collateral is confiscated by the lender and sold to satisfy the debt. However, people may also be able to transfer other types of assets in order to resolve a debt, by arrangement with the lender.
Another option is to change the terms of the debt. In this form of troubled debt restructuring, the lender may agree to lower interest rates, change the repayment terms, or even write down the debt, considering part of the debt resolved. Lenders sometimes prefer changing the terms because they do not want to handle the process of taking possession of and then selling assets. If the lender believes that the debt can be recovered with a modification to the terms, it will consider this option.
Borrowers who are in financial trouble should approach their lenders sooner, rather than later, about troubled debt restructuring options. Lenders may be more willing to negotiate when the loan is still in good standing, and borrowers often need to fill out substantial supporting paperwork, so it is helpful to be prepared ahead of time.
There are legal professionals who assist borrowers with the process of applying for, negotiating, and obtaining troubled debt restructuring. In markets where many borrowers are troubled, lenders can be so overwhelmed with applications that it can be difficult to get through. A lawyer can smooth and speed the process because she or he is familiar with the steps of restructuring and may have experience with that specific lender which can be applied to the case to move it through more quickly.
Man climbing a rope