What Is Topical Tretinoin?
Topical tretinoin is used to treat skin conditions and imperfections. It is commonly to treat acne, though it is also effective for dealing with minor wrinkles and blemishes. Essentially, this medication affects skin cell renewal. Regardless of whether it is used for acne, wrinkles, or other skin imperfections, however, it does not provide a cure. Instead, it helps control and minimize undesirable skin changes.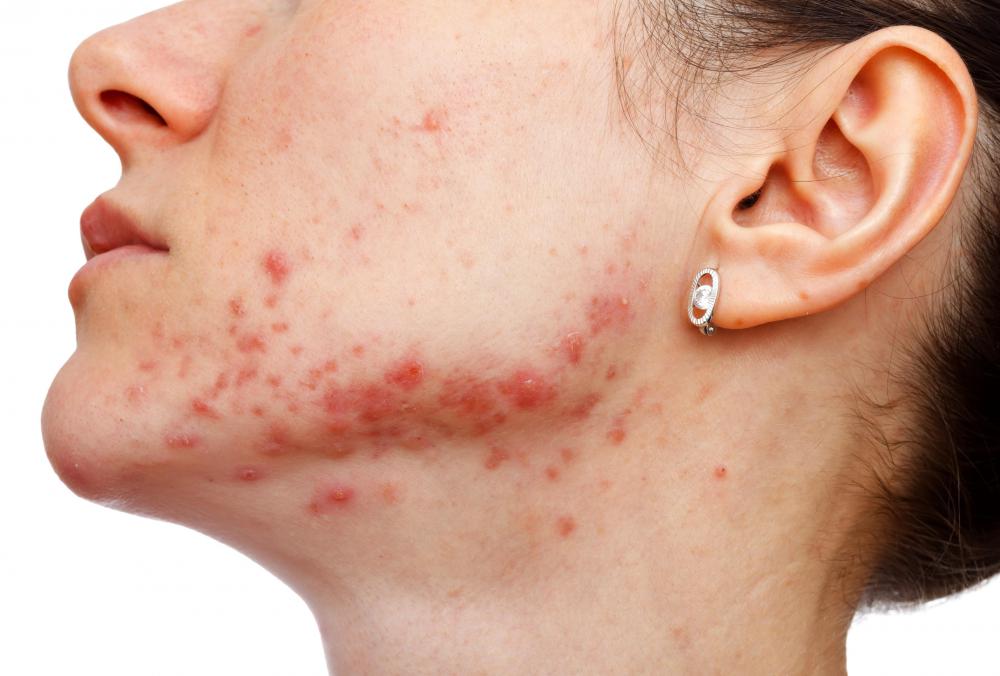 Available by prescription, this medication is made from vitamin A and is commonly marketed under a range of brand names. Many people know it by the brand name Retina-A®, but it is also referred to as Rejuva-A®, Refissa®, or Atralin™. People usually purchase it as a cream or a gel, which can be applied with the fingertips. Usually, doctors recommend using a mild cleanser on the skin before using topical tretinoin and then waiting about 20 minutes after washing to apply it.
When used for acne, tretinoin provides two main benefits. First, it stimulates the faster growth of new skin cells, which helps clear the pores of oils and debris that cause acne. It also helps acne spots that are already present to shrink and disappear faster. This medication is typically considered most effective for treating whiteheads and blackheads rather than all types of acne marks.
Some people also use this topical treatment to minimize signs of aging. For example, a person might use this medication to help make his wrinkles appear less noticeable. Topical tretinoin is considered particularly effective for the treatment of fine lines. It cannot get rid of wrinkles altogether though. Additionally, some people may use topical tretinoin to encourage clear skin overall, which can contribute to a youthful appearance.
An individual's appearance can also be marred by dark spots or rough-looking skin, and this topical treatment sometimes helps with these issues. Usually, however, a person will see the best results from this medication if the blemishes are not very deep or dark, as it is often better for superficial skin problems. Likewise, it cannot permanently rid a person's skin of such blemishes.
As with many types of topical medications, tretinoin can cause side effects. For example, it often causes peeling, which may detract from the skin's appearance. Some people also experience redness and burning while using it. Likewise, a person may note that his skin becomes overly dry, itches, or develops a scaly texture in relation to topical tretinoin. Additionally, this medication can make a person more sensitive to harmful effects of the sun, and many people are advised to use it at night and then to use sunscreen during the day.