What is Thermal Hair Spray?
Thermal hair spray is a hair-care product that is intended to be used on hair that is about to be styled with tools such as hair dryers, curling irons, and flat irons, that rely on heat to shape and tame the hair. Heat is necessary to many hair-styling tools. Unfortunately, heat can also seriously damage the hair, especially if heated tools are used to style the hair on a regular basis.
Hair that is very long, damaged by chemical processes, or both, must be protected from heat damage to keep the hair as healthy as possible so that it does not break. Also, damaged hair can become very frizzy and unkempt looking, so a product like thermal hair spray can help to keep it healthy while it is being tamed into submission with heated styling tools.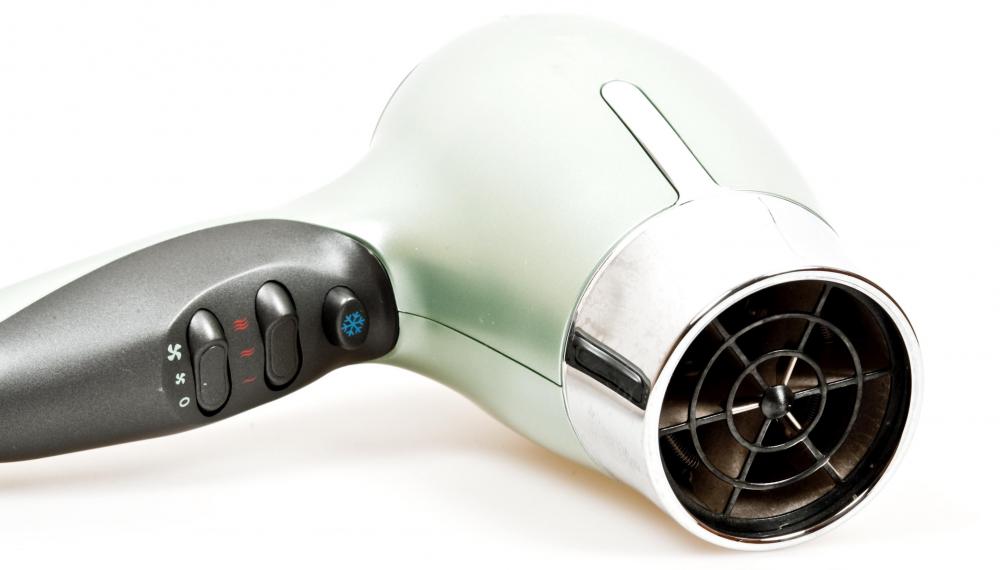 Most thermal hair spray works by using ingredients that actually react in a positive way to heat or penetrate the hair shafts and form a barrier against heat. One of the ways that heat damages the hair is by drying it out. By draining hair of natural oils and moisture, the hair becomes more brittle and less manageable. This is similar to the way in which very dry skin is more susceptible to damage.
Thermal hair spray works against the way in which heat styling tools strip hair of important oils and moisture. It does this by replenishing the hair with extra moisture and emollients. This may seem counter-intuitive because many heated styling tools like hair dryers are supposed to remove water from the hair after it has been washed. The key difference is the way in which the term "dry" is used to describe hair.
"Dry" can refer to hair that is damaged and stripped of its natural oils and moisture. It can also refer to hair that has been dried after being washed. By using a product like thermal hair spray, it is possible to dry all of the water out of the hair but protect the hair from becoming dry in terms of losing the oils and moisture that is necessary for healthy, smooth hair. Thermal hair spray is normally applied to hair that either has no water in it or has been thoroughly dried with a towel. Once the hair has been sprayed with the product, the styling process can continue with heated tools such as hair dryers and flat irons.