What Is Therapeutic Substitution?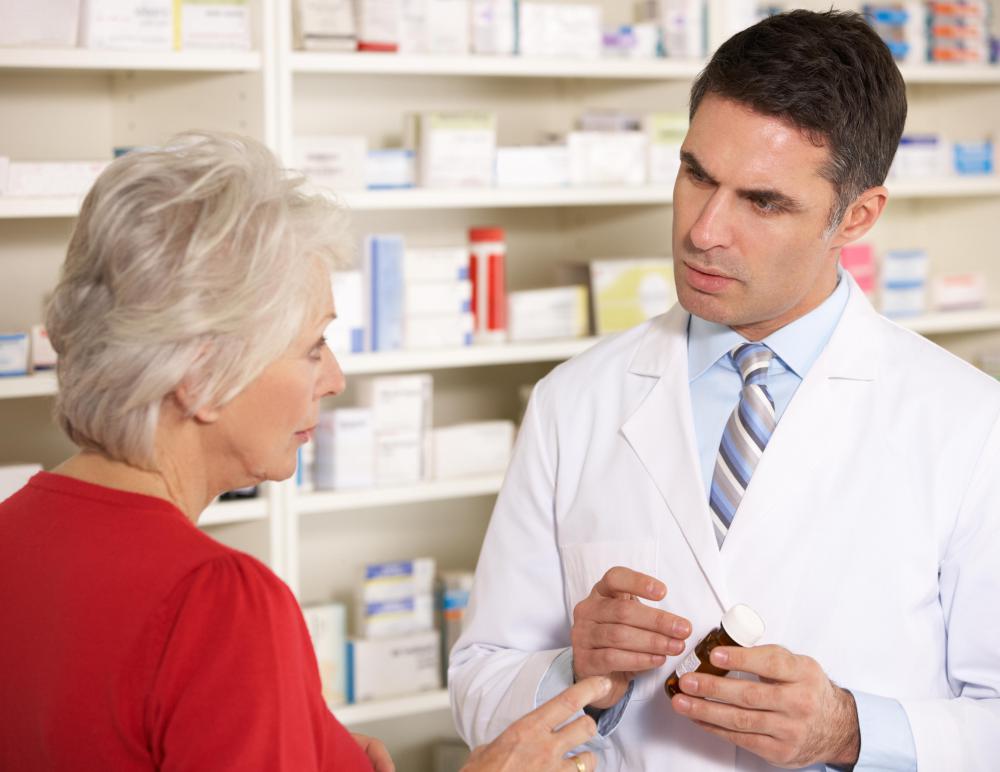 Therapeutic substitution is the process of switching out a specific medication prescribed by a doctor for a different medication that may be in a similar drug class. The substitution may be performed by a pharmacist at the request of a patient or his or her insurance company. It typically requires the pharmacist to obtain permission from the prescribing doctor before swapping out the prescription medication. While some patients and health insurance companies or government agencies running health care programs may prefer to substitute certain drugs for alternative drugs that work in a similar manner, many health professionals advise against the substitution.
The major reason behind certain patients and health insurance companies requesting therapeutic substitution tends to be as a cost-saving measure. Certain drugs may be much more expensive than other drugs that belong to the same drug class which may make them more preferable to some people, even though the active ingredients may be slightly different than the medication the doctor prescribed. Health insurance companies or government health care agencies may also require that prior to a more expensive drug being covered, a patient must have tried the lower cost medications and had them not be effective. It may also be a requirement of some health plans that a pharmacist contacts the doctor to to ask for permission to try other drugs first.
In addition to saving money, one of the other main benefits claimed by supporters of therapeutic substitution is convenience. If a patient does not want to appeal the decision of his or her health insurance provider, he or she may wish to simply try a less expensive medication that belongs to the same broad range of drugs as the one prescribed by his or her doctor. Some patients who believe in the substitution feel that they should have a say in what medications they take and that it should be their choices to first see if the cheaper alternatives to the prescribed medications work for them first.
Some doctors tend to be against therapeutic substitution because of the risk of alternative drugs causing side effects or not working as effectively as the prescribed drugs. They may argue that patients and health insurance companies or government health care agencies do not have the proper medical knowledge to simply swap out drugs that belong to the same drug category. Those against the substitution may claim that, for example, one drug that is classified as an antidepressant may work significantly differently than another antidepressant and that they should not be used interchangeably. To aid in cutting costs for patients and health insurance providers, doctors will often allow generic versions of name brand prescribed drugs to be swapped. Generic drugs are typically considered to be comparable to brand name drugs in chemical makeup, but without the marketing and advertising of brand names.
A therapeutic substitution may be carried out by a pharmacist.