What Is the Wireless Festival?
The Wireless Festival is an annual music festival held in London, England usually during the first week of July. It is often staged at Hyde Park in the heart of the city, although organizers can sometimes choose other venues in one of the surrounding boroughs. Many attendees enjoy the Wireless Festival because it includes performances from both established and new artists. Popular genres at this festival are usually pop, dance, and rock music. Unlike some other types of festivals, this event does not permit overnight camping in the park and also has some restrictions on items visitors are permitted to bring with them.
Standard tickets for the wireless festival are generally mid-priced compared to those of some other international music festivals. Minus the cost of travel and accommodations, this pricing tends to be affordable. Specialty ticket packages are also usually available for visitors who would like more inclusive music festival experiences. Tickets for more than one festival day are also available at a range of price options. Many people who attend the Wireless Festival report that traveling to the venue from nearby hotels is convenient due to Hyde Park's close proximity to city bus stops and underground railway stations.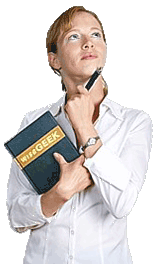 In addition to concert performances, the Wireless Festival often has other entertainment options in the same venue. These can include fashion shows, dance floors, and video game lounges. Attendees can also sometimes get new hairstyles and make-up applications from professional stylists who set up booths at this music festival. This particular festival can also be a popular venue for business vendors interested in attracting new customers.
The Wireless Festival also usually has plenty of food and drinks for sale. Visitors are generally barred from bringing in large amounts of outside food or beverages in ice chests, although small amounts are usually permitted. Festival organizers also prohibit any outside alcohol or any other beverages in glass containers.
Attendees are also usually instructed to leave any chairs, barbeque grills, or strollers at home. Due to the loud music and large crowds, the Wireless Festival is generally geared towards attendees who are at least 16 years old. Visitors younger than 16 often need to stay with an adult guardian throughout the festival.
AS FEATURED ON:
AS FEATURED ON:






Woman holding a book