What is the Vegetarian Pregnancy Diet?
All women who are mothers to be need to eat well, and it is possible for those who do not eat meat to stay healthy and give the growing baby all the nutrients he or she needs by following a vegetarian pregnancy diet. This eating plan includes a variety of foods, including soy or cow's milk, fruits and vegetables, and whole grains. Other foods that are recommended for pregnant women who are vegetarians include beans and peas.
Milk and milk products provide needed calcium and are an important part of a vegetarian pregnancy diet. Choose low-fat or fat-free milk products that have been fortified with Vitamin D. Known as the "Sunshine Vitamin," it can be difficult to get enough of this compound that helps the body to absorb calcium unless the woman is spending a lot of time outdoors. Yogurt, cottage cheese and hard cheese can also be used as a source of calcium.
Another important component of the vegetarian pregnancy diet is eating fruits and vegetables. These items are an important source of fiber, as well as Vitamin C and antioxidants. The pregnant woman should plan to eat between eight and ten servings per day. Fresh fruits and vegetables are always a good choice, but frozen versions are readily available on a year-round basis. Choose canned fruits packed in juice as opposed to sugary syrups, and check the labels on canned vegetables for sodium content before making a buying decision.
Whole grains are an important part of healthy eating, and pregnant women should include at least six servings in their daily diet. These types of foods include bread, bagels, hamburger or hot dog buns, and cornbread. Oatmeal or other cereals made with whole grains are also good choices. Brown rice, wild rice and whole wheat pasta can also be included in a vegetarian pregnancy diet.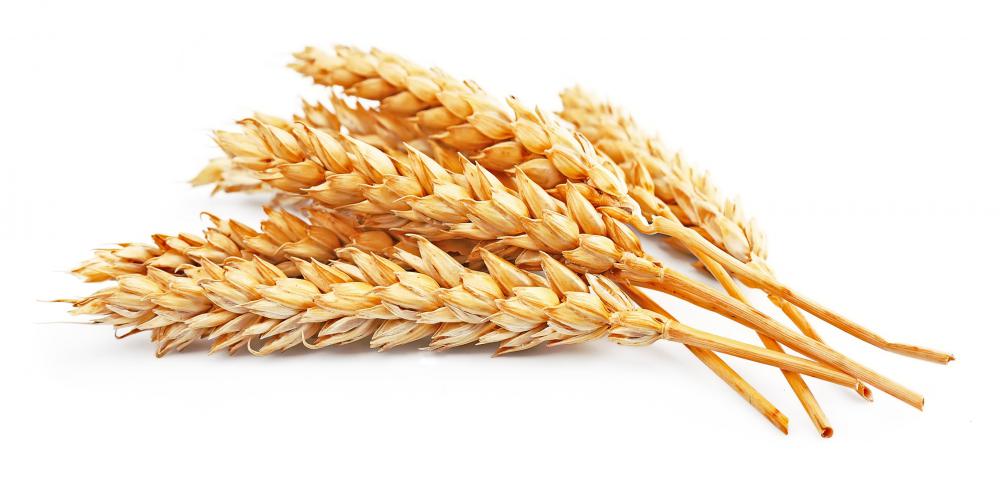 A pregnant woman who is looking for way to eat well while avoiding meat should also include peas and beans in her diet plan. Kidney beans, black beans, lima beans, and garbanzo beans can be added to a variety of foods to provide added fiber and texture to meals. Seeds and nuts should also be included in a vegetarian pregnancy diet, since they are a source of Omega-3 fatty acids.
Garbanzo beans are often included in a vegetarian pregnancy diet.

The vegetarian pregnancy diet includes eight to ten servings of vegetables a day.

Beans, which can be used to make many vegetarian dishes.

Assorted beans. Beans can easily add protein to vegetarian dishes.

Most vegetarian diets involve a heavy consumption of grains.

Cornbread is a good source of whole grains as part of a vegetarian pregnancy diet.

Green peas can be included in a vegetarian pregnancy diet to provide fiber.

Vegetarian mothers-to-be should eat fiber-rich vegetables that contain vitamin C and other antioxidants.

Wild rice is a good source of fiber.