What is the Treatment for Chronic Fatigue?
There are several options available to doctors and patients seeking treatment for chronic fatigue syndrome, although no absolute cure exists. Individuals suffering from chronic fatigue syndrome may seek to achieve and maintain a moderate level of activity every day in addition to gentle but routine exercise. Painkillers such as acetaminophen or non-steroidal anti-inflammatory drugs can reduce existing pain while antihistamines may be prescribed to alleviate any allergy like symptoms. Antidepressants and anti-anxiety medications can be used to soothe pain and improve the patient's quality of sleep, and cognitive behavior therapy benefits those whose negative behaviors can delay recovery.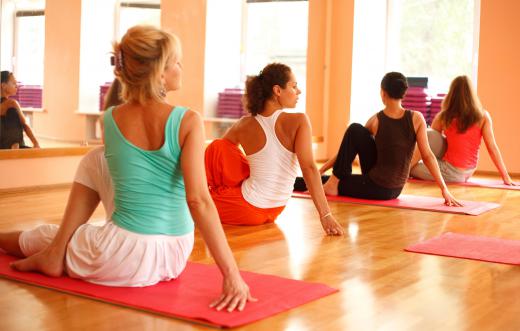 Since chronic fatigue syndrome can include a wide variety of symptoms, a patient's treatment is highly individualized. Many with chronic fatigue syndrome find that constant rest can eventually result in weakness and reduction in physical conditioning. A moderate level of daily activity coupled with gentle stretching and exercise may help gradually increase stamina and lessen pain.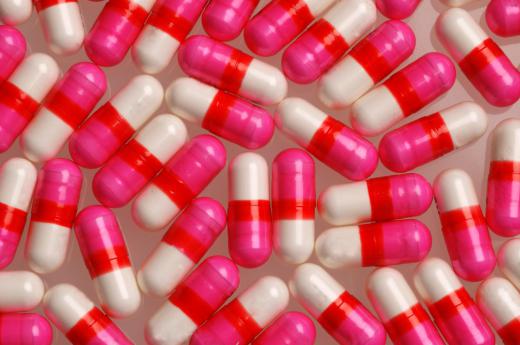 Those with persistent pain problems can try over-the-counter painkillers and non-steroidal anti-inflammatory drugs as a treatment for chronic fatigue. Acetaminophen and anti-inflammatory drugs such as aspirin and ibuprofen can help alleviate the sore throats common in those with chronic fatigue syndrome. Joint and muscle pain may also be eased. Antihistamines and drugs that help lower blood pressure are also prescribed for chronic fatigue syndrome patients.
Some patients with chronic fatigue syndrome may become depressed, frustrated or suffer from anxiety attacks. Treatment for chronic fatigue in such cases can include tricyclic antidepressants and selective serotonin reuptake inhibitors as well as anti-anxiety medication such as clonazepam and lorazepam. These treatments may help improve sleep quality as well as reduce pain and fatigue.
An additional treatment for chronic fatigue is cognitive behavior therapy. A patient works with his or her mental health professional and together they identify any negative behaviors, thoughts, feelings or beliefs that may be hindering recovery. Over time, the patient learns to replace negative emotions and behaviors with positive ones that may influence the body in a beneficial way.
Some treatment for chronic fatigue is considered to be experimental or alternative, and a medical professional should be consulted prior to starting a new supplement or drug regime. Methylphenidate, a medication commonly used to treat attention deficit/hyperactivity disorder, may lessen pain and fatigue by increasing neurotransmitters in the brain. Corticosteroids are also a potential treatment for chronic fatigue. Alternative therapies such as acupuncture, meditation, message, yoga and Tai chi can decrease the pain, anxiety and pain of chronic fatigue syndrome. A form of sugar known as D-ribose is a natural supplement that, in some studies, was found to relieve CFS pain and increase a patient's energy.


By: Maridav

Chronic fatigue can have many symptoms.

By: furmananna

Yoga might help ease chronic fatigue symptoms.

By: Wellford Tiller

Some antihistamines may be effective in treating chronic fatigue.

By: Anita P Peppers

Pain caused by chronic fatigue might be treated with acetaminophen.

By: pathdoc

Treatment for chronic fatigue depends on the individual patient.

By: naka

Some patients suffering from chronic fatigue may become frustrated or depressed.