What is the Relationship Between Ketosis and Weight Loss?
Ketosis and weight loss are linked because ketosis is a required state of being in many weight loss plans. Although there is some confusion on what ketosis is and does, it simply means that, instead of glucose, the body is burning fat as a fuel source, which in turn can lead to weight loss. It is most commonly noted in low carb diet plans, which heavily restrict the consumption of glucose-heavy carbohydrates.
Although many diet plans put the body into a state of ketosis, ketosis and weight loss do not necessarily have to go together. Diet plans which do not restrict carbohydrate intake, but put restrictions on calories or fat instead, still allow the body to use glucose as an energy source. That said, low carb diets that are also low in fat often provide faster weight loss because as the body enters ketosis, fat must be burned from the stomach, legs, and hips rather than from food being eaten.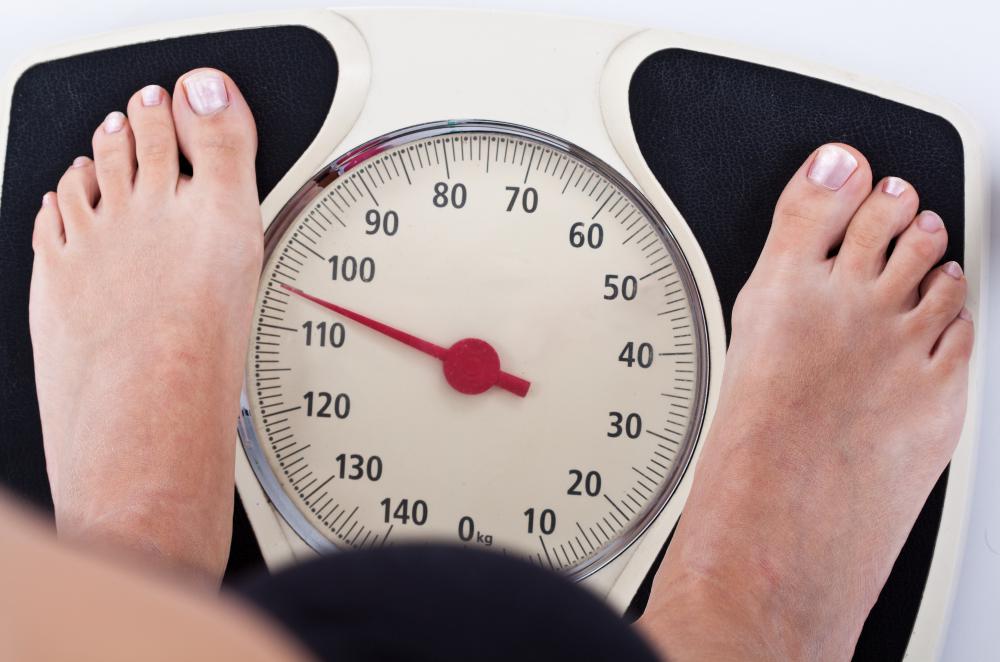 Many people mistakenly assume that ketosis and weight loss resulting from it are unhealthy, but this is not necessarily true. Those with pre-diabetes or type two diabetes may benefit from eating fewer high glucose foods. Additionally, the body can convert protein into glucose for the brain and other organs. The heart can run using ketones alone, so ketosis is not harmful to the cardiovascular system in any way.
The main issue with low carbohydrate diets and ketosis and weight loss patterns they cause is that many dieters mistakenly believe that anything low in carbs is a healthy food choice. This is untrue, as it is still important to avoid foods that are high in fat and cholesterol, like red meats and egg yolks. Eating these and other unhealthy foods may be dangerous for the heart, but ketosis alone is not enough to cause an issue for most individuals.
Dieters should remember that any heavily restrictive diet plan may be hard to stick with over the long term. Once carbs, and therefore glucose, are added back into the diet, ketosis and weight loss will end. In order for these plans to work over a long period of time, they must become a lifestyle choice that can be used for years rather than months.
As with any diet plan, it is recommended that a doctor be consulted before using a low carbohydrate or low glucose diet. Those with certain types of health conditions, such as Type 1 diabetes, may need to avoid low carb plans. A health care provider can tailor a weight loss plan suited for these individuals.