What Is the Relationship between Antibiotics and Candida?
Candida is a fungus that is found naturally in the human body. When good and bad bacteria are balanced correctly in a body, candida causes few problems. Antibiotics and candida are connected because, although antibiotics are meant to help people by treating bacterial infections, they sometimes are so strong that they knock out too much of the body's good bacteria along with the bad. If candida is given a chance to grow quickly, because there are not enough good bacteria left, then a person can become sick with a genital yeast infection, oral thrush and other health issues. The battle between antibiotics and candida can be a constant struggle for people who have weakened immune systems or regularly require antibiotic treatment.
Many women suffer from the effects of antibiotics and candida in the form of a vaginal yeast infection. The vagina is a moist place where it is easy for yeast, also known as candida albicans, to grow out of control. Yeast infections cause painful symptoms in women, including itching, abnormal discharge and burning. A female who is suffering from a yeast infection should avoid intercourse to prevent passing the yeast infection to a partner.
If a woman frequently suffers from problems linked to antibiotics and candida, then her doctor may choose to prescribe an oral yeast infection treatment tablet as a preventive measure every time the woman is prescribed an antibiotic. Yeast infections caused by antibiotics also can be treated with anti-fungal cream that can be inserted vaginally. This type of cream is available in both prescription and over-the-counter forms.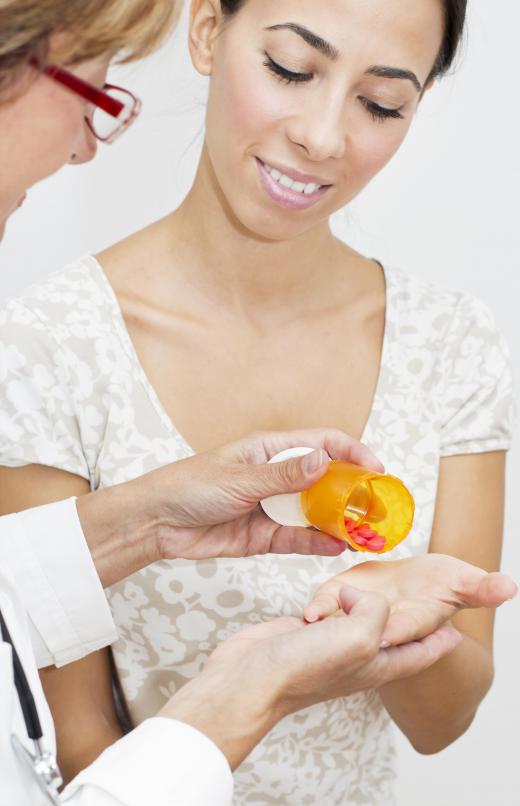 Oral thrush also can result as a side effect of taking antibiotics. Candida can be found naturally in the mouths of many people, especially those who wear dentures or suffer from chronic dry mouth. When antibiotics change the balance of the mouth's health, oral thrush can rear its head. A person suffering from oral thrush may have a white, chalk-like coating on his or her tongue as well as burning. A doctor can prescribe an anti-fungal mouthwash to treat oral thrush.
While the connection between antibiotics and candida is most often thought of in terms of problems with the vagina or the mouth, the overuse of antibiotics can cause problems throughout a person's body. When candida is given the opportunity to grow and flourish, a person can experience bowel problems, fatigue, headaches and rashes. People who take antibiotics often can practice preventive measures at home to stop candida overgrowth. Eating yogurt on a regular basis or using raw garlic as an ingredient in a meal are both natural ways to prevent yeast overgrowth.
AS FEATURED ON:
AS FEATURED ON:






By: nenetus

Some medical experts believe that eating yogurt on a daily basis may help keep vaginal bacteria from multiplying.

By: brankatekic

Medical professionals now err on the side of prescribing antibiotics only when absolutely necessary.