What is the Natural Rate of Unemployment?
The natural rate of unemployment is a consistent baseline level of unemployment that cannot be avoided, due to several factors. Even in a country with a healthy economy, some people will remain unemployed. When the unemployment rate rises, it indicates imbalances in the economy, and when it drops below the natural rate of unemployment, a rapid spike in inflation can result. Statistics on employment and population are available to help people determine the natural rate of unemployment.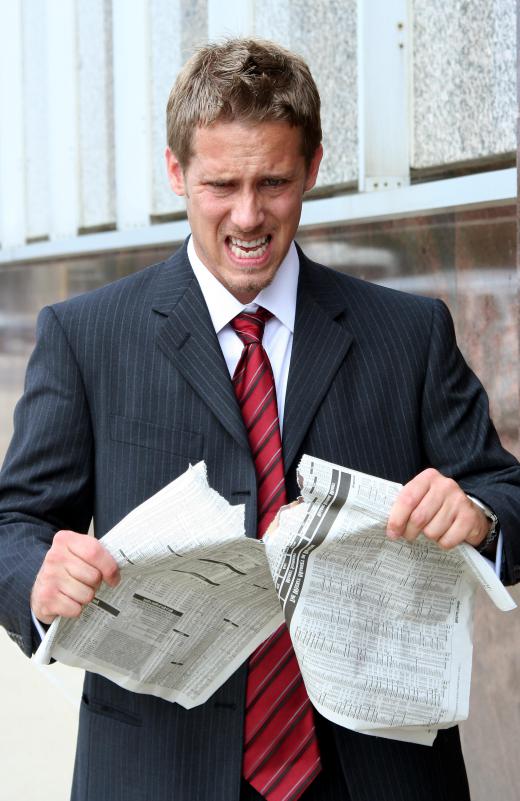 One reason people will always remain unemployed is frictional unemployment, where people are not working because they are between jobs. People may voluntarily decide to take time off while changing jobs, or may have to if they want to hold out for better wages. Some of the population is always in a state of frictional unemployment, although usually individuals are only briefly out of work between jobs. Seasonal unemployment, seen when people work for part of the year and must take time off at other times, is another contributor to the natural rate of unemployment.
Another issue is structural unemployment. In an ideal world, people could always find jobs matching their skill sets. This is not always the case; a doctor may not be able to find a job in one area because no doctor is needed, for example, even though a town in another region might be looking for a doctor. Likewise, a person might have outdated qualifications, or might be looking at the wrong time of year. Structural unemployment also contributes to the natural rate of unemployment, until these individuals relocate or retrain to access available work.
Zero unemployment may be a goal in some nations, but it is extremely difficult to achieve. It can also come with its own set of problems, such as decreased employment mobility or increases in inflation. Identifying the baseline rate of unemployment that is always present, even in a stable economy, can help governments track important trends in the unemployment rate so they can act accordingly.
When people examine the unemployment rate, they should consider the methods the government uses to calculate the rate, as these are variable. Some governments drop people after a certain period of time unemployed on the grounds that they have given up looking for work, for example. Others may have difficulty counting and tracking people like seasonal laborers, making it difficult to determine what percentage of the population is truly without work at any given time.


By: Paolese

A certain level of unemployment is considered unavoidable.

By: Dana Heinemann

The type of unemployment that occurs during economic recessions is not considered natural unemployment.