What is the Multiple Listing Service?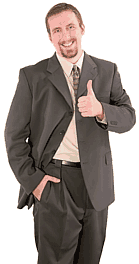 A multiple listing service or MLS is a computerized database filled with detailed information regarding real estate properties for sale. This information is available to licensed real estate professionals who pay a membership fee not only to receive this information, but to add their own listings as well. The multiple listing service is an important resource for Realtors as it lists everything there is to know about most of the properties for sale in their area, regardless of the real estate company under which it is listed. Because of this, a real estate professional can sell a property another Realtor has listed and subsequently split the commission.
The multiple listing service is also beneficial for the homeowner who is putting his home up for sale. By having a real estate agent enter his home into the multiple listing service, he can be assured that not only are hundreds of real estate professionals able to view his property, but thanks to the Internet, home seekers can view the property as well. Since homes offered for sale by the owner (FSBO) aren't sold with the help of a Realtor, these aren't included in a multiple listing service.
For most Realtors, the multiple listing service is the only resource they use to locate properties for sale. It's also interesting to note that properties listed through the multiple listing service are sold at a significantly higher price than those that aren't. Since homes are listed on the multiple listing service as soon as they're listed with a Realtor, they're sold quicker than if they were simply put on the market and sold by the owner.
When a home is entered into the multiple listing service, more information is available than that which can be found in the Sunday classifieds. For example, when one accesses a website making use of the multiple listing service, one can expect to find the cost of the property, a photograph of the property, the number of bedrooms and bathrooms, what other rooms the home includes, the size of the rooms, any amenities such as a pool or air conditioning, and the size of the property. A virtual tour, a short movie showing most of the house, might also be available.
Whether you're looking to buy or sell, it would be in your best interest to enlist the aid of a Realtor who has access to the multiple listing service. Yes, you will have to pay a commission to the Realtor, but since homes listed through a multiple listing service sell for more money, don't you think it's worth it?
Businessman giving a thumbs-up