What is the Link Between Abortion and Depression?
Abortion is the termination of a pregnancy, done by removing an embryo or fetus from the womb. Depression is a major psychiatric disorder characterized by a sad or depressed mood persisting longer than two weeks. The scientific literature is divided as to what the connection between abortion and depression is, or if one even exists. It is unclear if abortion makes depression more likely, and factors in a woman's life and her psychiatric history can affect the likelihood of post-abortion depression.
Abortion and depression are correlated in some studies, but others have not replicated this finding. A Scandinavian study of 768 women found that women in their early 20s who underwent an abortion had higher rates of depression later on. A literature review by psychology professor Dr. Nancy Adler and colleagues, however, found no connection between abortion and psychological disorders in several major studies.
Some studies have found that women with a history of major depressive disorder are more likely to have an episode of depression after an abortion. Other studies have not replicated this result, so the correlation between women with a history of depression and post-abortion depressive episodes is also unclear. The rate of depression after childbirth seems to be similar to the rate of depression after an abortion, and both are higher than the rate of depression in women who never became pregnant.
Abortion and depression are not always correlated; however, some women will feel sadness, regret, or guilt after an abortion. These feelings don't always become a major depressive disorder. Severe negative psychological reactions after an abortion are very rare but they do occur.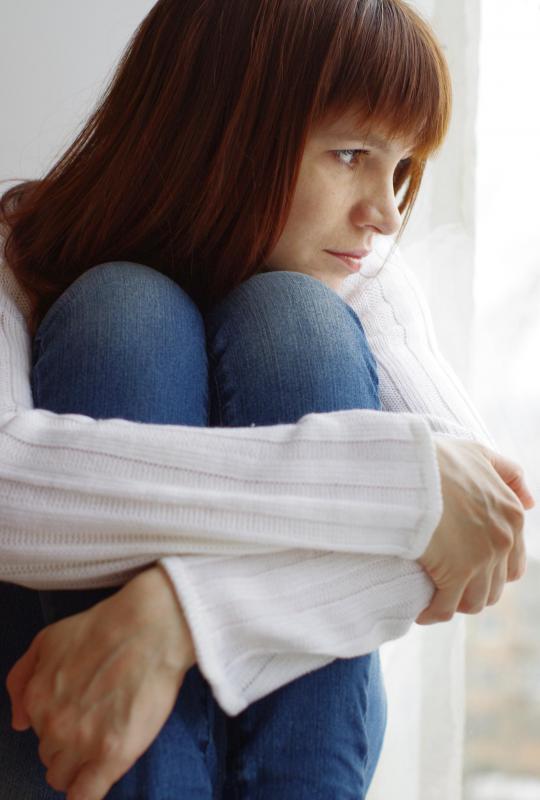 In teenagers, the relationship between abortion and depression is clearer. Teens do not experience a higher rate of depression after an abortion, though they do experience high levels of anxiety around the time of the abortion. Teens who have had an abortion often demonstrate higher levels of self-esteem than those who carried their pregnancies to term.
The circumstances and emotions surrounding an abortion can affect the connection between abortion and depression. A pregnancy that is wanted and then aborted is much more likely to stimulate feelings of sadness, guilt, and regret. It is unclear whether or not this leads to higher rates of depression, however.
The social reaction to the decision to have an abortion can also affect the post-abortion emotional and psychological profile. If a family is supportive of a woman's decision, she is less likely to feel sadness and regret after the abortion. The difficulty of the decision to have an abortion may also affect a woman. The more difficult the decision, the more likely a woman is to feel unhappy afterward.