The Hay diet is a diet plan named for Doctor William Howard Hay (1866-1940), who was a physician in New York. The plan Hay created requires dieters to avoid eating both proteins and starches in one meal. This approach is said to not only help a dieter lose weight, but also achieve better health.
Dr. Hay developed his special diet as an attempt to stay alive after he was diagnosed with a kidney-related condition, high blood pressure, and dilated cardiomyopathy, which is a heart condition marked by the heart's difficulty pumping blood. The diet he created for himself included lots of vegetables and healthier eating habits. Hay's new eating plan was successful. He lost weight and experienced a reduction of symptoms. Eventually, he went on to perform further research and create a dietary system he believed could help treat medical conditions and allow patients to enjoy better overall health.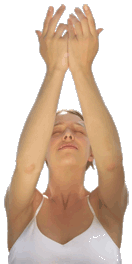 At the root of the Hay diet is the idea that certain diseases and medical conditions develop because the chemicals in a person's body are poorly balanced. Hay believed that the chemical imbalance was caused by acidic substances the body created during digestion and metabolism but was unable to eliminate. He felt that this created a deficit of necessary alkaline substances, leading to health problems. Alkaline substances have a pH above seven.
To put an end to the body's accumulation of acidic substances, referred to as acid-end products, Hay asserted that a dieter could stop overeating meat and refined carbohydrates, stop combing incompatible foods, and avoid constipation. The Hay diet once called for daily enemas, which are now excluded from its modern version.
The Hay diet separates foods into categories. The proteins and starches have their own categories, and there's even one for neutral foods. The diet system includes detailed rules regarding which foods can be combined with others. Protein foods, such as meat and eggs can be combined with low-starch or no-starch vegetables. Sweet fruits, on the other hand, can be combined with nuts and seeds; fruits and vegetables are the mainstays of this diet system.
There are modern versions of the Hay diet that may include slightly different rules and food combinations. A person interested in following this diet plan may need to figure out his own portion sizes in order to maximize weight loss, as the diet doesn't specify serving sizes. He may also do well to consult a doctor for treatment of serious medical conditions, as this diet shouldn't be considered a substitute for medical care.
AS FEATURED ON:
AS FEATURED ON:






Woman reaching upward