What is the Financial Services Roundtable?
The Financial Services Roundtable is an organization designed to represent the financial services industry. It is made up of 100 members taken from the largest United States companies in the industry. The group's work is mainly related to promoting the industry, discussing policies and lobbying against increased regulation.
The group's history dates back to 1912 with the formation of the Association of Reserve City Bankers. A counterpart group titled the Association of Registered Bank Holding Companies began in 1958. These two associations merged in 1993 to form the Bankers Roundtable. This was expanded between 1999 and 2000 to cover other financial sectors, such as insurance and investment.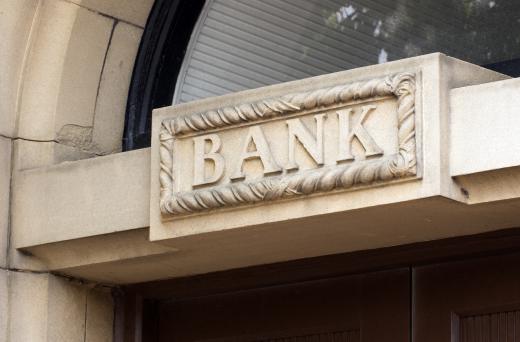 While membership numbers can vary slightly, depending on departures and replacements, there are generally 100 members of the Roundtable forum. There are several rules covering how these members are selected. One rule is that all members have to come from companies among the 150 financial services firms with the largest market capitalization. This is the theoretical market value of the company, taken from the number of shares multiplied by the share price.
From this pool of companies, 100 people are selected at any time. Appointments are generally made with the aim of representing different types of financial companies in proportion to the size of the respective markets. As of 2010, this meant the aim was 44 members from banks and related companies, 28 from insurance, 10 from securities, and 17 from companies that dealt in multiple sectors.
It is possible for the same company to provide more than one member. This is decided based on the size of the company, with some companies providing up to six members. The rules state that at least one member from each company must be the company's CEO or equivalent. If the CEO leaves his role at the company, his successor will normally take over the position on the Financial Services Roundtable.
In 2009, the Financial Services Roundtable absorbed the Financial Services Technology Consortium, an organization that allowed financial companies to share policy and ideas over financial technology. The move was designed to reduce needlessly duplicated work. The system developed as a result of the merger is that the Roundtable now has two technology divisions. Its existing technology division develops financial technology policy, while the FSTC became a new division that oversees turning that policy into technical solutions.
A similar organization exists in Europe in the form of the European Financial Services Roundtable. This is a group of around 20 major financial service companies, with the membership made up of the respective chairmen or chief executives. The aim of the organization is to lobby the European Union over policies that relate to financial regulation.
AS FEATURED ON:
AS FEATURED ON:






By: Pefkos

Banks are among member organizations in the Financial Services Roundtable, an industry group with a history dating back to 1912.