What is the Definition of a SysAdmin?
Sysadmin is short for a systems administrator--a person whose job it is to look after the integrity and security of a network and the computers which comprise that network. While some companies may retain a computer specialist whose job includes a number of technical issues, including looking after network integrity, the title of sysadmin is usually reserved for someone whose exclusive responsibility is the network operations of a company.
The specific jobs a sysadmin may be expected to perform vary widely. They are influenced heavily by the nature of the company and network, the size of the network, the desired level of security, and the operating system. A sysadmin in a smaller company may be responsible for basic trouble-shooting, such as repairing cables or removing spyware.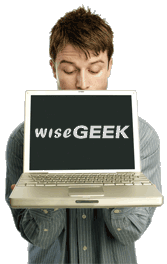 At a larger company, with specific technical support personnel to take care of such minor problems, a sysadmin will likely focus more on the constant rebuilding and upgrading of the network, applying new security techniques to ensure a more secure network, and giving support to the technical support staff.
Extremely large companies may have a different sysadmin for each area of focus: acquisition, external security, intranet security, and making sure routers and other equipment perform optimally.
Most network operating systems offer a certification in the system administration of their software. For example, Microsoft Corporation offers the Microsoft Certified System Administrator (MCSA) certification. They offer a certification for each of their active software packages, including Microsoft Windows and Microsoft Windows Server. Additionally you may choose specializations, such as Messaging or Security.
Sun Microsystems offers sysadmin certification for its Solaris OS, including certification in system administration, security administration, and network administration. Their certification process consists of a number of levels, and focuses on a specific version of the Solaris OS.
Hewlett-Packard offers three sysadmin certifications: the HP-UXv11, the HP OpenVMSv7, and the HP Tru64 UNIXv5. Their system is based on a tier system of prerequisites, requiring certification in a number of fundamental network and software areas before progressing to higher levels of certification.
The System Administrators' Guild (SAGE) is the largest association of sysadmins, though it focuses on UNIX administration. They offer a weekly newsletter, a number of member benefits, and their own certification process. Membership is $40 (US dollars)/year ($25 for students), and grants access to the majority of their services, as well as a strong support network of fellow systems administrators.
AS FEATURED ON:
AS FEATURED ON:






Man holding computer