What is the Child Obesity Epidemic?
The child obesity epidemic refers to a worldwide increase in obese children that started worsening in the 1960s. The reasons for this seem to be a mix of behavioral and nutritional changes to societies throughout the world. Experts suggest that children who become obese tend to stay obese as they grow into adults. This means that they may be more vulnerable to a wide variety of different health problems and ultimately put a strain on medical resources. For these reasons, dealing with the child obesity epidemic has become a major priority for many governments.
One of the main reasons for the increase in child obesity may be changes in the typical diet. Studies show that people have increasing access to calorie (kilojoule) dense food that has less nutritional value. This means people are able to eat the same amount of food in terms of volume, but the food has more energy. When people consume more food energy than they need, there is a tendency for the body to store excess energy as fat.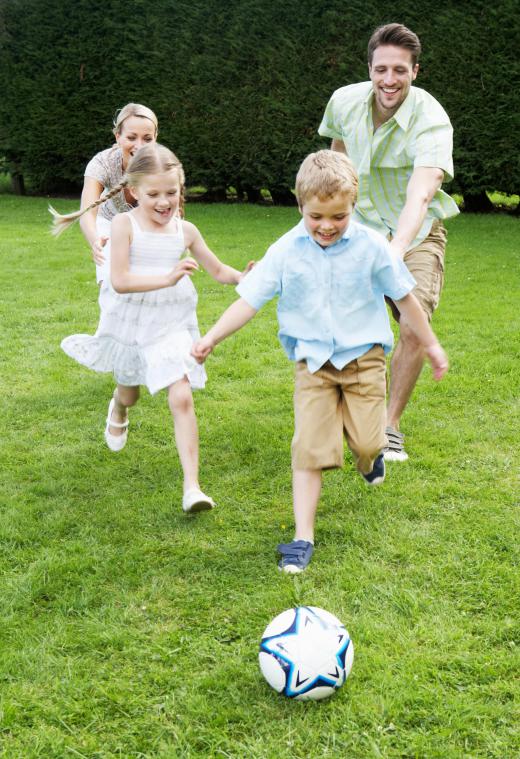 According to many experts, sweets and soft drinks are good examples of food items that can cause problems. These items have a large number of calories (kilojoules), but studies suggest they aren't usually very filling. Children also have a tendency to be drawn to sugary foods like this, which means they can sometimes be affected disproportionately.
Many experts believe that a lack of exercise among children is another major factor in the child obesity epidemic. Children have become more likely to spend time playing video games or utilizing other sedentary forms of amusement, and less likely to go outside and engage in physical play. This means they require fewer calories (kilojoules) on a daily basis, so it is more likely for them to store energy as fat. Many experts believe this effect is generally compounded by the kinds of foods they are consuming.
Many steps have been taken by governments to deal with the child obesity epidemic because of the fear that it may lead to less healthy adults. In some cases, these efforts have focused on public schooling because this is often the place where governments can have the biggest influence on children's lives. Some of these efforts include changes to school lunches and an emphasis on physical activity during the school day. Some children are given longer outdoor recesses and schools sometimes put more energy into promoting after school sports programs.
AS FEATURED ON:
AS FEATURED ON:






By: micromonkey

Like adults, children need to exercise to maintain a healthy weight for their age and height.

By: Rob hyrons

Children should be encouraged to exercise from a young age.

By: Kurhan

Research shows that kids tend to eat more vegetables and healthy foods at family meals, which can help stave off obesity.

By: Serjik Ahkhundov

Many children today prefer to play video games based on a sport than participate in the sport itself.

By: Photographee.eu

Changes in the typical diet may be one of the main reasons for childhood obesity.

By: freshidea

Busy parents who rely on quick, low calorie meals can contribute to childhood obesity.