What is the Best Way to Deal with Property Line Disputes?
Perhaps the best way to solve a property line dispute is by mutual agreement with a neighbor. Property owners on both sides of the disputed boundary can decide to use a common marker, such as a fence or tree, to determine where land belonging to each begins and ends. Both neighbors can sign a deed to formalize the agreed-upon perimeters of the land. If the disputes cannot be resolved informally, a survey of the site can define legal boundaries that were determined when the land was subdivided.
As property use changes over time, property line disputes may crop up over the placement of fencing, a building addition or a tree that encroaches onto a neighbor's land. A dispute can be settled, for example, by one neighbor deeding a small section of land to the other neighbor in lieu of asking that part of a building be torn down or a tree uprooted. Granting an easement to the neighboring property owner is another way to solve a dispute about a property line.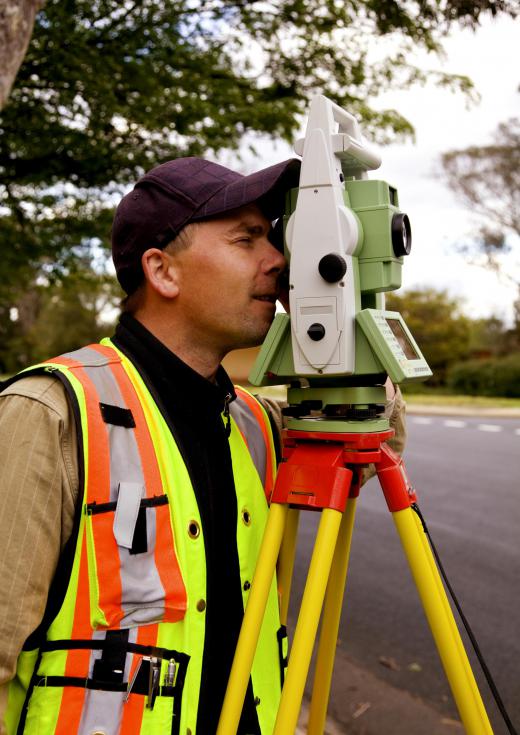 Adverse possession is a provision in property law that exists in some regions to settle property line disputes. It refers to the use of a neighbor's land over a long period of time without complaint. In this type of situation, property that has been utilized might be transferred to the person using it, even if the deed shows it does not belong to him or her. Driveways and roads might fall under this law, for example.
A survey is generally the only true way to determine actual land boundaries. Surveyors embed stakes in the ground at the corners of lots when land is divided or subdivided. The metal stakes can become buried over the years, and sometimes they may be covered by fences, buildings or paving. A metal detector is often helpful to find the survey stakes to resolve property line disputes.
In some areas, the government offers mediators to work with property owners who cannot agree on the location of property lines. Some departments also make maps available that depict the exact dimensions of a lot. There may or may not be a cost for mediation services.
When attempts to settle property line disputes fail at the informal level, a lawsuit might be necessary. A judge will examine evidence and listen to testimony to determine the legal boundaries of disputed land. Once a ruling is rendered, maintenance of any structures or fences becomes the responsibility of the owner of the parcel.
AS FEATURED ON:
AS FEATURED ON:






By: tonympix

A survey of the properties can determine legal boundaries.

By: goodluz

Maps of official property lines can help resolve disputes.

By: Vladimir Gerasimov

Building blueprints might delineate property lines.

By: kez53

Land developers may encounter property line disputes.