What Is the Best Diet after Bariatric Surgery?
Bariatric surgery, also known as gastric bypass surgery, is a medical procedure in which the size of the stomach is reduced to limit the amount of food one can take in, thereby promoting weight loss. It is important to follow a three-step diet after bariatric surgery to allow the stomach to heal, to limit side effects, and to gradually become accustomed to one's new stomach size. The recommended phases of the diet after bariatric surgery are liquid foods, soft foods, and finally, regular foods. In addition to following these phases, it is also important to eat slowly, consume small amounts, drink fluids consistently, and take vitamins daily.
There are several reasons that it is important to follow a specialized diet after bariatric surgery. First of all, the stomach is stapled during the procedure, and attempting to eat large meals and solid foods in the weeks after the surgery would impede its ability to heal. The post-surgery diet is also designed to limit side effects such as abdominal discomfort, vomiting, and hair loss. Further, slowly returning to normal foods allows the patient to adapt to the capacity of his new stomach size.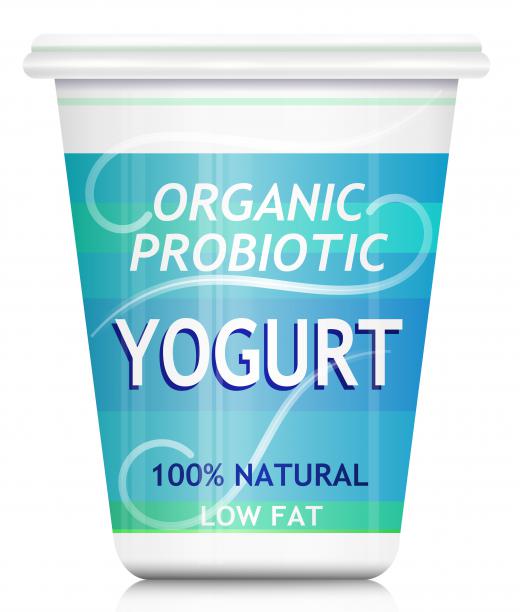 Most medical experts recommend that once an individual has been released from the hospital, the diet after bariatric surgery should begin with approximately three weeks of consuming only liquids. This may include water, low-calorie juices, broth, or decaffeinated tea. Experts suggest drinking 2 ounces of liquid every 15 minutes during waking hours. As low-fat, low-calorie sources of protein can help promote healing while reducing the chance of hair loss, 2 of the 8 ounces of fluid consumed each hour should consist of a protein-rich drink.
With the approval of a physician, most individuals can progress to soft foods approximately three weeks after they have been released from the hospital. Recommended soft foods may include scrambled eggs, low-calorie gelatin, low-fat yogurt, canned fruit, and mashed potatoes. During this phase, dieters should begin to understand the limitations of their new stomach size, and should take care to stop eating if they feel full. They should also continue to avoid crunchy foods like popcorn or high-fat foods like gravy, as these are likely to upset the stomach.
When another three weeks has passed, the patient will likely be able to slowly reintroduce regular foods. Once this phase has been reached, it is possible to eat almost any type of food. It is essential to note, however, that to avoid side effects and promote weight loss, these foods can be eaten only in small quantities. Additionally, very spicy or crunchy foods may cause discomfort for the first few months after surgery.
Along with adhering to a prescribed diet after bariatric surgery, patients must also make some permanent alterations to the way they eat meals, drink fluids, and care for their nutritional needs. It is important to always eat meals slowly to prevent foods from passing into the small intestine too rapidly, an event which can cause feelings of extreme physical illness. Further, keeping meals small is key to preventing abdominal discomfort and promoting successful weight loss. In addition, while consistently drinking fluids is an important step in preventing dehydration, it should be noted that drinking immediately before or during a meal may cause fullness, thus interfering with one's ability to eat. Finally, taking a daily multivitamin supplement is essential to maintaining proper nutrition.
AS FEATURED ON:
AS FEATURED ON:






By: creative soul

Low-fat yogurt might be recommended after bariatric surgery.

By: anyaivanova

Drinking water after bariatric surgery helps prevent dehydration.

By: Gennadiy Poznyakov

Bariatric surgery is performed to enhance an individual's ability to lose weight.