United States
Fact Checked
What is the 100 Thing Challenge?
The 100 Thing Challenge is a concept created by anti-consumerist and entrepreneur David Michael Bruno. In an attempt to clear out the clutter of his possessions, Bruno decided to cut his personal possessions down to no more than 100 items. Many people see the 100 Thing Challenge as an inspiration to remove clutter in their own lives as a way of focusing attention of truly important things.
Specific guidelines dictate the 100 Thing Challenge that Bruno insists are his to make, since it's his life. He limits his purge to things that are not family shared items, such as their car or dining room table. The 100 Thing Challenge does not include books, two small boxes of memorabilia and family heirlooms, a collection of miniature trains and woodworking tools. Bruno's challenge also counts things like a pair of shoes or things that were sold in kits as one item.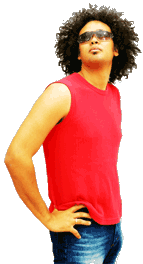 Bruno's idea is not a completely new one as several public attempts to minimize possessions have been made by other people. But with the handy capabilities of a modern blog, the 100 Thing Challenge has attracted considerable media attention, including articles in Time magazine. His concept is part of a larger movement toward de-cluttering overfilled homes that has included talk shows, home improvement shows such as TLC's Clean Sweep, and several books. To view his specific guidelines and keep track of his progress, check his website at www.guynameddave.com.
There are many people who believe that life has become contaminated by consumerism and unnecessary baggage. The power of advertising has lead to a Western culture where worth is often judged by possessions. The purging concept behind the 100 Thing Challenge and similar efforts have roots in Zen and ascetic traditions, which hold that the fewer possessions you own, the more you are free to experience life. By letting go of unused or unnecessary items, you may be opening yourself up to new things rather than staying trapped in the past.
If you would like to try your own challenge, set a reasonable limit of items. Feel free to make a few exceptions, as David Bruno did about his trains and woodworking items. A good guideline is to get rid of anything that you haven't worn, looked at, or used within a year. Any item you feel a seriously negative attachment to should go. The goal is to give yourself a free, uncluttered environment where the objects surrounding you are functional, necessary, and make you happy.
If you are going through a divorce or similar separation, a 100 Thing Challenge can give you the opportunity to clear out bad memories and begin your new life. While it may seem callous to discard items that have strong associations, you may actually be saving yourself considerable pain and heartache by discarding old relationship items. If the sweater your ex bought you for Christmas always makes you think of them or upsets you, don't bother holding on to it. Buy a new sweater, if necessary.
As to what to do with the discarded items, you probably will need to throw some of them out. However, items in good condition can be sold on auction sites or at a garage sale, or donated to a charitable cause. Remember that some people do not have the luxury of being able to purge their lives of excess items, and could use the items you do not need.
AS FEATURED ON:
AS FEATURED ON:






Man with hands on his hips