Terms of sale is a term which is used to refer to the specific terms of a sales contract. Many purchases are accompanied by terms of sale. Although they can be lengthy documents, it can be a good idea to read them, as there may be important information about the purchase which could be valuable later on. Since a valid sales contract is a legally binding document, consumers should know that they have the right to fully read the contract before a sale takes place and to ask to have it explained to them if there are sections they do not understand.
A number of things are spelled out in the terms of sale, including the definition of the product or service being sold, the terms of delivery and payment, and the means of recourse available if a customer is not satisfied. The terms of sale may also make reference to warranties and other attachments to the contract which can be important to fully understand, as there are often limitations and conditions.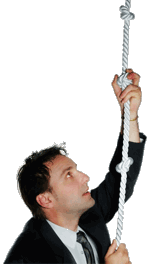 A terms of sale contract can also spell out how the product may be used or resold, and define product uses which are specifically barred by law or which may void the warranty or guarantee. Conversely, the terms of sale can provide consumers with information about the legal rights which pertain to the product. They may also include caveats and warnings about everything from consumer satisfaction to how to handle warranty complaints.
It is a good idea to take special note of the section of the terms of sale which covers returns and complaints. This section may include important information about how the product needs to be prepared for return, the number of days in which returns are allowed for a complete refund, and the form of the refund. For example, refunds may be given in store credit, or the same form of the original purchase.
Consumers typically have the right to reject portions of the terms of sale, and certainly have the right to reject the terms of sale altogether. In return, however, the company selling the product or service may revoke its side of the bargain. Especially with major purchases such as homes or cars, many salespeople are willing to work with consumers who are not wholly comfortable with the terms of the sale so that they can reach an agreement which will seal the deal.
AS FEATURED ON:
AS FEATURED ON:






Man climbing a rope