What is Stinging Nettle Tea?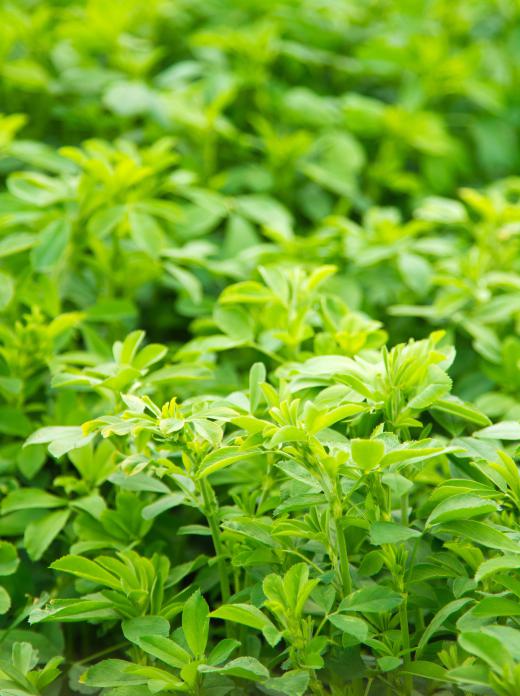 Stinging nettle tea is an herbal folk remedy used to treat arthritis pain, anemia, allergies, respiratory problems, skin conditions, and to detoxify the blood. It may be used to help lower blood sugar, improve digestion, and even to alleviate the symptoms of an enlarged prostate. Stinging nettle tea can be prepared with dried stinging nettle leaves, often along with other herbs.
Urtica dioica, or stinging nettle, is a perennial flowering herb native to North America, Europe, Asia, and northern Africa. the leaves and stems are hairy, and some of the hairs produce a stinging sensation that can last for up to a week when touched. The reaction is painful and causes inflammation, similar to a bee sting. Stinging nettle tea has been used as a folk remedy in many cultures for humdreds of years. The leaves are also sometimes applied to the skin as a remedy for arthritis pain and skin irritations like eczema, or used in shampoo to stimulate hair growth.
Care should be taken when gathering stinging nettle because of the painful allergic reaction it can produce. However, cooking and drying the plant removes its ability to sting, so dried stinging nettle leaves can be handled without danger. With dried stinging nettle leaves, one can prepare one's own stinging nettle tea, though preblended teas with stinging nettle are also available. Some herbs that can be included in stinging nettle tea are dandelion, rosehips, horsetail, alfalfa, hibiscus flowers, lemongrass, red clover, lemongrass, and peppermint. Herbs may be chosen for their medicinal properties as well as for their taste.
Stinging nettle tea, like most theraputic herbal teas, should be steeped in boiling water for at least ten minutes, and consumed on a full stomach. Use one or two tablespoons of herbs per cup of water. Stinging nettle is also available in capsules, tablets, and tinctures, and the root of the plant is sometimes used as well as the leaves.
Stinging nettle tea has a diuretic effect, stimulating urination, and increases blood circulation. For these reasons, it is not recommended for people with heart or kidney conditions, or for those taking high blood pressure medication, blood thinners, or non-steroidal anti-inflammatory drugs (NSAIDs) such as aspirin and ibuprofen. As with any supplement, it is important to talk to your physician before beginning a regimen of stinging nettle tea.


By: Sea Wave

Alfalfa can be including in stinging nettle tea.

By: teressa

Stinging nettle tea is used to treat many ailments, including arthritis pain and allergies.

By: uckyo

Hibiscus flowers can be included in stinging nettle tea.

By: peterjunaidy

Stinging nettle tea may alleviate the symptoms of an enlarged prostate.