What is Soccer Endurance Training?
To play soccer to a high level requires skill but also fitness and endurance. A soccer player must have the ability to perform at close to his or her maximum for the entire game, which runs continuously with just a halftime break for anywhere from 50 minutes to 90 minutes depending on the age group. For this reason soccer endurance training is an important part of any conditioning routine as it increases the ability of an athlete to exercise for long periods of time. Soccer fitness drills include long-distance running, shuttle runs and circuit training.
A soccer player needs two types of fitness — endurance and anaerobic. Endurance training allows the athlete to play for a long period of time. Anaerobic exercise provides the ability for short and fast sprints. Both types of fitness are important for soccer and need to be approached in different ways. Anaerobic fitness, for example, is usually improved through using exercises that require short sprints followed by a short period of recovery.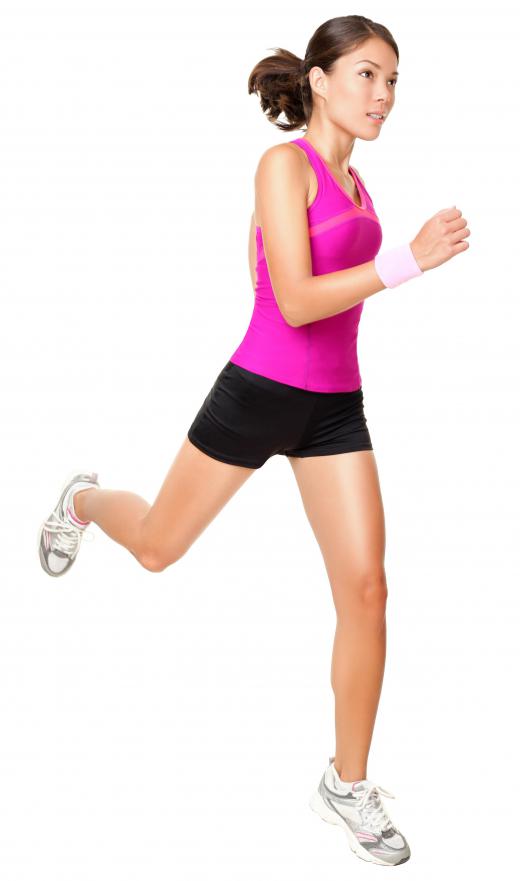 To achieve a high level of endurance requires more than extended sessions of jogging or fast walking. Soccer endurance training usually focuses on mimicking the fitness required for a competitive game. For example, a soccer player on average will spend only around a sixth of the game sprinting. Far more time is spent either jogging on running. Soccer endurance training, therefore, should usually spread out exercise in a similar fashion.
An example of a soccer endurance training routine may include a mixture of jogging, sprinting and other activities that are used during a competitive game. Cycling or swimming are not commonly used because they don't focus on the same muscles that are required for soccer. For an endurance routine to be successful the athlete must be taken out of his or her comfort zone while not being pushed to a level that puts a high amount of strain on the muscles. Recovery time is an important part of any soccer endurance training session as it allows time for the muscles to recuperate.
The muscle endurance of an athlete affects how able he or she is to supply maximum force from a muscle over a period of time. For this reason a soccer player who has low endurance will find that they become slower during the course of a game due to the fact that his or her muscles are no longer able to provide as much force. The athlete may also have a reduced kicking strength. An endurance routine will usually involve ball control drills for this reason.


By: berc

Sprinting is a common part of conditioning drills.

By: pressmaster

Soccer can be a very physically demanding sport.

By: Ariwasabi

Soccer endurance training often includes jogging.

By: Amy Myers

A soccer player spends a majority of the game running or jogging, with occasional bursts of sprinting.

By: bonninturina

Sprints can improve speed and agility, which is critical for sports such as soccer.