What Is Single-Minute Exchange of Die?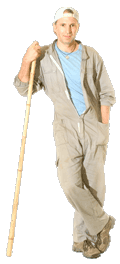 Single-Minute Exchange of Die (SMED) is a rapid changeover system used to increase efficiency in manufacturing. Time lost as a plant transitions from producing one component to another can be costly, and may lead to delays in production that travel down the line. In lean manufacturing, companies aim to eliminate or reduce such problems to keep production moving smoothly and in a cost-effective manner. While single-minute exchange of die doesn't literally take just a single minute to do, it does take less than ten minutes, a far cry from changeovers that may last an hour or more.
When manufacturing facilities need to change the part or component they are producing, this can require a number of steps. The equipment has to be shut down and locked so workers can safely remove dies and other specialty equipment, adjust settings, and set the equipment up for the next run. This process can also require heating dies so they are ready to work, filling hoppers with raw materials, testing, and taking other steps to make sure the production line is ready to go back into operation.
The longer this process takes, the more money the company wastes. When parts don't move off the line, other facilities may be forced to wait for them to arrive, which cuts into their own production time. Lines not in production also aren't being utilized to their fullest economic capacity, and take longer to pay for themselves. If a line is in downtime one third of the time, for instance, the cost for building and maintaining it is harder to pay off.
Companies interested in single-minute exchange of die want to cut the time required for each changeover down as much as possible. They typically start with an analysis of the current changeover to learn what happens and how. This can include interviewing workers, taping the process, and looking at manufacturing needs. The information can be used to determine which aspects of the changeover could be altered to make it more efficient. For example, components could have quick releases and resets to make it easier to change them over.
Likewise, in single-minute exchange of die, companies also look at how they can prepare ahead of time for the changeover. Workers can set up equipment, preheat dies, prepare raw materials for loading, and perform other tasks. As soon as the equipment is shut down, they can swing into action to swap it out and set up for the next component. A well-oiled team may be able to complete a single-minute exchange of die very quickly, getting the production line ready to run again with minimal interruption.


Worker