What is Severe Endometriosis?
Endometriosis is the painful pelvic inflammation and discomfort that occurs during a woman's menstrual cycle due to the invasive growth of the endometrium beyond the uterus. Though symptom presentation is often an unreliable indicator for determining the severity of one's condition, those who develop impaired fertility, dysmenorrhea, and excessive bleeding are often considered to have severe endometriosis. Treatment for endometriotic symptoms often involves the administration of hormone therapy and analgesic medication. In addition to the regular use of prescription and hormonal drug therapies, individuals with severe endometriosis may undergo a total hysterectomy to remove their reproductive organs.
There is no known, definitive cause for the development of endometriosis, though it is thought that retrograde menstruation may contribute to its development. During normal menstruation, endometrial cells can re-enter the pelvic area via the fallopian tubes and settle in the pelvic walls. Functioning as though they are still within the endometrium, the cells go through the process of maturing and shedding, causing the pelvic tissue to become inflamed and scar. As the cells spread and continue to grow, the tissues to which they attach adopt endometriotic qualities that perpetuate the continued, invasive growth of endometrium beyond the uterus. The release of blood into the pelvic cavity combined with inflammation can trigger widespread pelvic pain that impairs urinary, bowel, and reproductive function.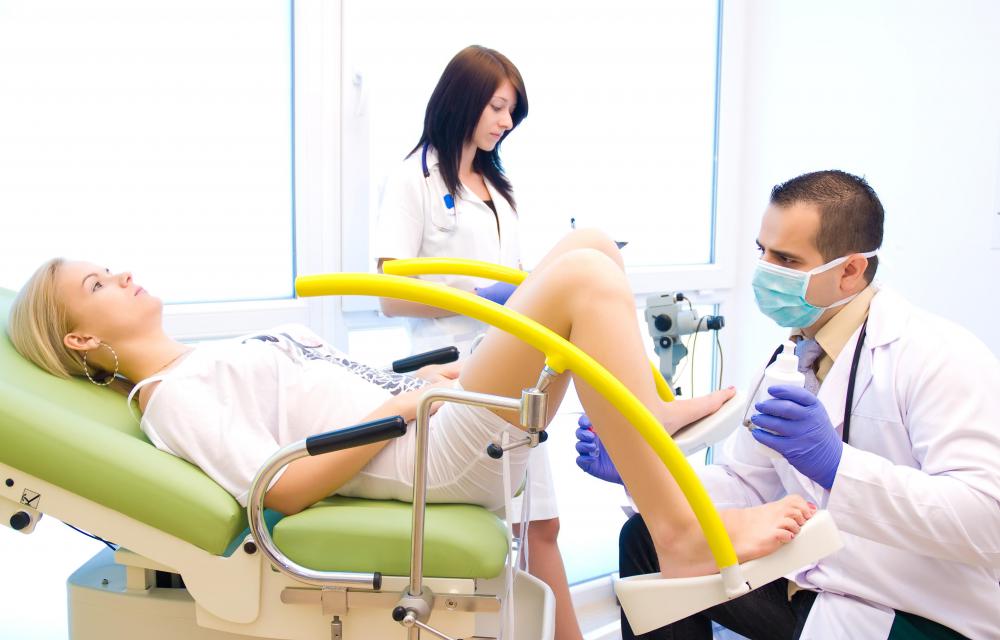 Women who experience pronounced, pelvic discomfort and pain will generally seek medical attention when symptoms persist. After an initial consultation and physical examination, the individual will usually undergo a pelvic exam and various imaging tests, such as an ultrasound, to determine the cause of her symptoms. A diagnosis of endometriosis is generally made with the discovery of endometriotic-based cysts, known as endometriomas.
Symptom presentation is a poor indicator of the severity of one's endometriotic condition. Those who are diagnosed with endometriosis may experience a variety of signs and symptoms that present within the pelvic region. Frequently, women with this condition will develop abnormally intense menstrual cramping that radiates to their abdominal area and back, diarrhea, and pronounced fatigue. The discomfort associated with endometriosis can also trigger abnormal bleeding, such as an excessively heavy flow or pronounced spotting between cycles. It is not uncommon for women with severe endometriosis to experience pain and discomfort during sex and when urinating or defecating.
With time, endometriotic symptoms often worsen. Though the presence of endometriosis may not prevent a woman from becoming pregnant, it can jeopardize her ability to do so. Due to the progressive nature of the condition, women with severe endometriosis are at a greater risk for infertility.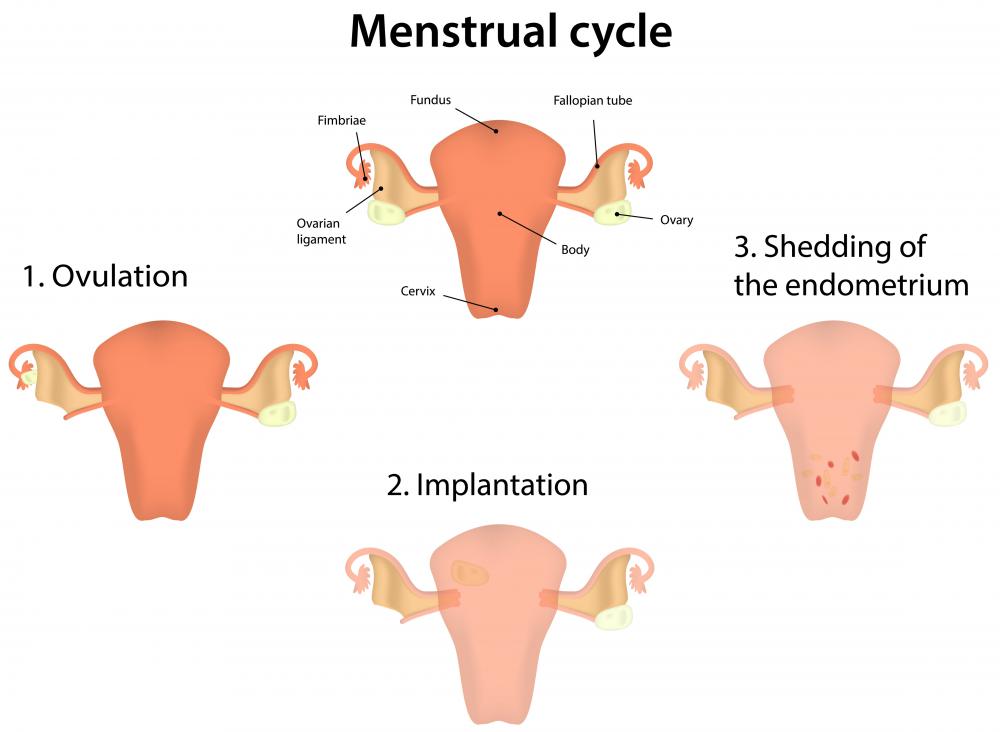 Treatment for endometriosis is dependent on the severity of one's symptoms and generally involves the administration of medication to alleviate discomfort and hormone therapy to inhibit unnecessary endometrial development. Over–the-counter analgesics are often recommended to alleviate discomfort, but with persistent pain, prescription-strength pain relievers may be given. In the presence of severe endometriosis, surgery may be used to alleviate symptoms; however, the surgical approach is dependent on whether or not the individual intends to conceive.
Individuals who wish to become pregnant may undergo a fairly non-invasive procedure to remove the physical signs of endometriosis, such as scar tissue and cysts, to increase their chances for a successful pregnancy and delivery. Severe presentations of endometriosis often necessitate a total hysterectomy during which a woman's entire reproductive system, including the uterus, cervix, and ovaries, are removed. Often performed when other treatment options have failed, a hysterectomy will reduce one's discomfort and pain, but it will also eliminate one's ability to become pregnant.
There are a variety of situations and physiological factors that can increase one's risk for developing this painful condition. Women who have never given birth or who have a familial history of the condition are considered at an increased risk for becoming symptomatic. Irregular menstrual cycles, impaired menstrual flow, and chronic pelvic infections may also play a pivotal role in symptom development.