Severe bipolar doesn't necessarily have one consistent definition. Some of the possible definitions for this term include:
1. Schizoaffective disorder with bipolar, where positive schizophrenia symptoms (hallucinations, delusions, incomprehensibility) occur in the depressive or manic phases of the disease.
2. Bipolar I disorder.
3. Any type of bipolar disorder that isn't responding well to treatment, that is disabling, and/or features four or more episodes of mood swings per year.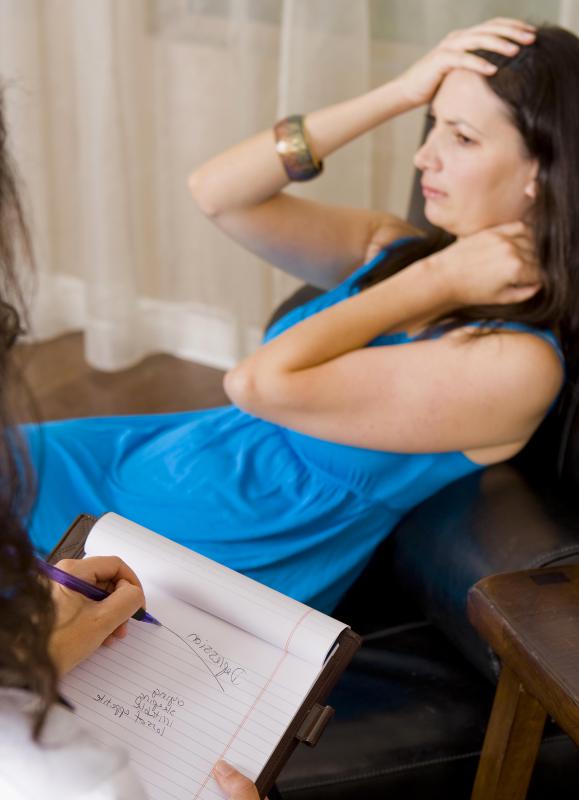 These differences in definition of severe bipolar each take some explanation. Possibly the most medically accepted is the first, where people experience hallucinations or delusions in either depression or mania. Since these can occur in either state, people with severe bipolar of this type don't necessarily have Bipolar I disorder. Both Bipolar I and II have depressive mood swings.
The trouble with this definition is that mood swings are severe, in and of themselves, and sometimes mania may appear close to schizophrenia because judgment is strongly impaired. Manic people often have an inflated sense of self worth or grandiosity. It can take some time to diagnose that true delusions or hallucinations are or aren't occurring. Either way, the disease is often treated with mood stabilizers and atypical antipsychotic medications. Whether or not schizophrenia is present, a person with severe depression or extreme mania may need hospitalization until the condition is stabilized because risk of self-harm is high.
A more contended definition of severe bipolar is that it refers to bipolar I disease. The medical community is increasingly refuting that bipolar I is more severe, even though bipolar I sufferers experience mania, while bipolar II sufferers only swing from depression to hypomania. People with bipolar II have a few risks that may actually suggest their disease is more severe. They are at higher risk for suicide, more likely to suffer ultra rapid cycling or mixed states, and tend to be less responsive to treatment. The numerals I and II don't necessarily correspond to severity.
A better measurement of severe bipolar, when it does not refer to presence of schizophrenic symptoms, is how well the disease responds to treatment. Some people are treatment resistant or will require a number of years of medication trials before finding a drug combination that works. Even if appropriate medicines are found, they may not cover all symptoms or prevent all serious fluctuations in mood. This is undoubtedly disabling and severe.
Moreover, in most cases of bipolar disorder, medications don't work forever. Many people may skillfully manage their illness for years and then find their present medication regimen no longer works. It's thought that people can expect destabilization about once every five years. This means all cases of this disease are potentially severe bipolar, and continued medication management is extremely important to catch symptoms of destabilization early. Ongoing psychotherapy can also be helpful.