What is Self-Employed Public Liability Insurance?
Self-employed public liability insurance is a type of insurance protection that is carried by a wide range of professionals who operate their own businesses. As with other types of liability coverage, this form of self-employment insurance protects the provider from financial losses that may occur in the event a client sustains some sort of a loss as a direct result of actions taken by that provider. Professionals such as electricians, plumbers, cleaners, and even some types of business consultants are highly likely to maintain self-employed public liability insurance as part of their overall independent contractor insurance.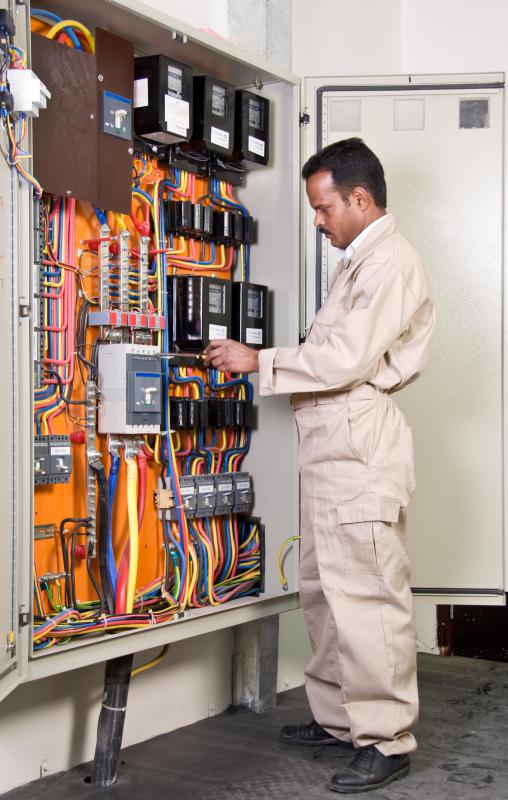 The idea behind self-employed public liability insurance is to protect both customers and the individual providing services to those customers from sustaining any type of permanent losses due to unfortunate circumstances that may occur during the course of their business interaction. For example, if a home is damaged by fire that is traced back to the wiring installed by an electrician, that provider is generally found liable for the damages and the cost of repair to the home. Here, the liability insurance would provide the funds needed to settle the claim, without the electrician having to pay for those repairs out of pocket.
Insurance of this type also covers personal injuries sustained as the result of the work performed by or under the direction of the insured party. This means that if a stairwell installed by a builder should collapse, resulting in injury to one or more individuals, the self-employed public liability insurance would provide the resources necessary to cover the costs of treatment for those injured parties, and possibly some additional compensation during their convalescence. Here again, the liability coverage makes it possible for the insured party to avoid paying damages out of pocket, and possibly bankrupting his or here business enterprise.
Depending on the specific terms and conditions found in the contract that establishes the self-employed public liability insurance, the benefits may even include legal services to help settle claims without the need to go to court, or provide legal representation in the event that the issue does escalate to that point. In some nations, regulations regarding insurance coverage may require the inclusion of specific types of coverage within the plan. Potential customers sometimes query independent contractors regarding whether or not they have coverage of this type before choosing to accept bids or contract work to those contractors. In addition, some trade unions and professional associations require that their members maintain this self-employed public liability insurance in order to remain members in good standing.