What is Secondary Osteoporosis?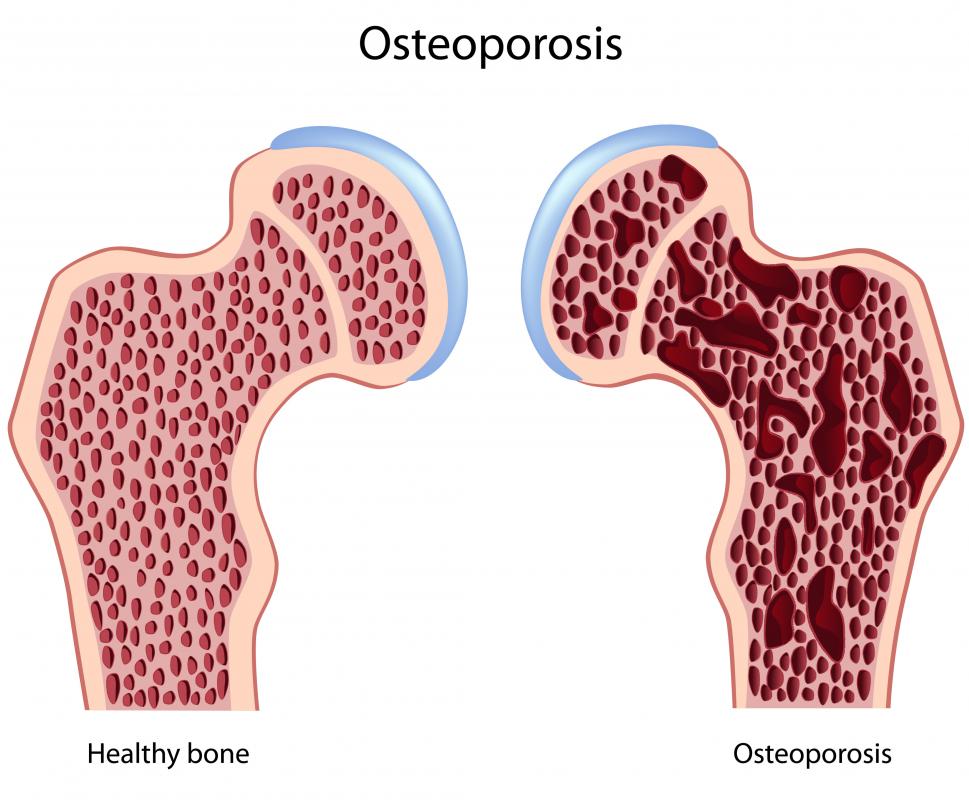 Secondary osteoporosis is a form of osteoporosis which occurs as a secondary complication of a medical condition or lifestyle habit. It can be complicated to treat because the cause of the osteoporosis needs to be addressed along with the bone loss. People of all ages can develop secondary osteoporosis, although the condition can be especially dangerous in children because it can cause damage which will linger for life, including impairments to growth which cause disability.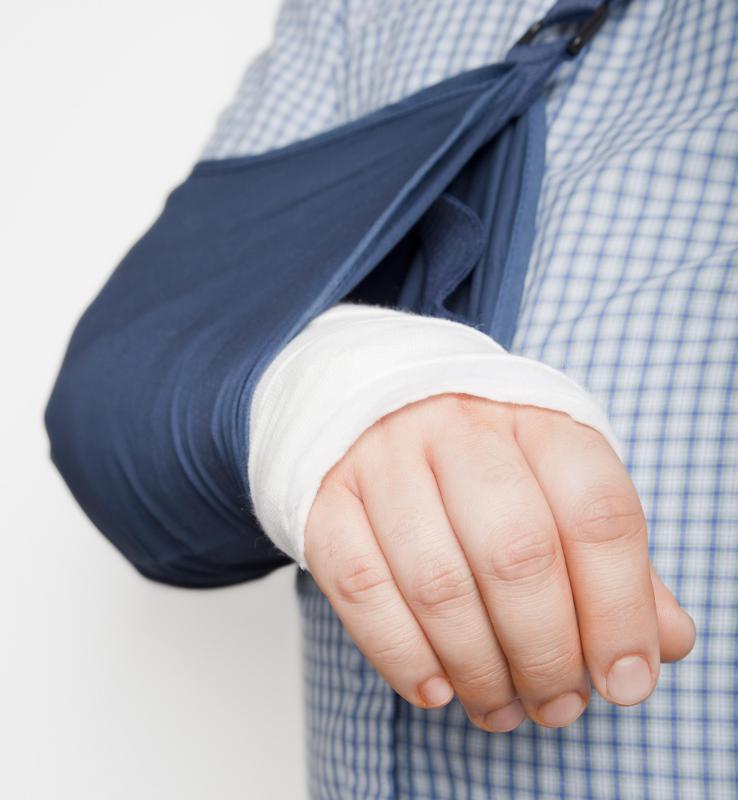 Osteoporosis occurs when the body's natural balance of bone resorption and formation of new bone becomes imbalanced. The body starts to break down bone without replacing it, causing bone loss. This leads to increased fragility, and a high risk of fractures and other problems. When bones do fracture, they take longer to heal and may heal improperly because the body lacks the ability to rebuild the broken bone in a timely fashion. Osteoporosis is often associated with older adults, but secondary osteoporosis can strike at any age.
A number of medical conditions can cause secondary osteoporosis including some cancers, hormone imbalances, kidney failure, rheumatoid arthritis, liver failure, multiple sclerosis, and scurvy. Medications used to manage medical conditions, such as corticosteroids, some hormones, and lithium, can also contribute to the development of secondary osteoporosis. Lifestyle choices such as excessive alcohol consumption and smoking can also be causes.
When someone starts to experience bone loss as a result of secondary osteoporosis, the doctor's first task is to identify the cause of the bone loss. Once the cause is identified, it can be addressed with treatments which are designed to limit damage to the body, even if it cannot be cured. The patient may also receive treatment for the osteoporosis, such as physical therapy, as increased physical activity seems to be promote bone growth, along with nutritional advice to ensure that the body has plenty of material to work with when it comes to making new bone.
Loss of bone mass is a cause for concern at any age. It is often identified when someone experiences a fracture and x-rays reveal changes in bone mass or signs of bone loss. If someone develops secondary osteoporosis, it is important to get it treated, and when it is caused by a chronic condition, to monitor bone health for life for any signs of significant changes. People who are at increased risk of secondary osteoporosis should also talk with their doctors about the condition and ways in which they can avoid it.
Osteoporosis may occur as a secondary complication of a medical condition or lifestyle habit.

Weight-bearing exercise helps strengthen bones and ward off breaks and fractures.