Miscellaneous
Fact Checked
What is Search and Rescue?
Search and rescue is an aspect of emergency services which is designed to assist people in need. By extension, missions may include disabled vessels such as ships and aircraft, with the goal of helping the people inside. Many nations have search and rescue services as part of their overall emergency services, and a number of volunteer and professional organizations assist government agencies to ensure that complete coverage is provided. For example, pilots of small aircraft may agree to work in their regions when immediate search and rescue services are required.
There are a number of situations in which these services are needed. As the term "search and rescue" implies, teams first need to locate the people in need of assistance, and then determine a plan of action which will help them. Typically this plan includes medical stabilization on site, and evacuation to safety. A number of tools can be used in the process, including dogs, horses, aircraft, and vehicles which have been customized for search operations as well as evacuations.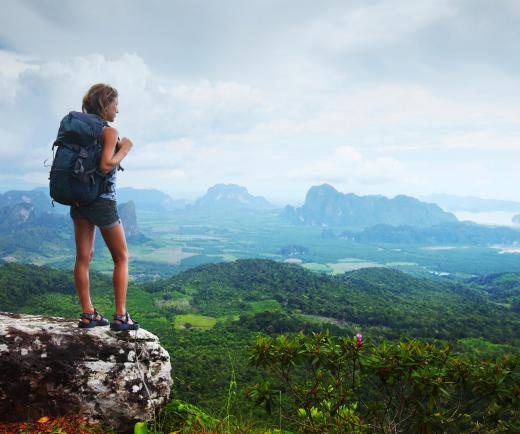 Mountain search and rescue usually focuses on lost hikers, using teams of trained mountaineers who can safely locate and extract people when they get lost or trapped in bad weather. Air-sea rescue uses aircraft and boats to provide support, usually in the case of lost aircraft and boats or emergencies such as accidents or loss of power. Urban search and rescue is utilized in the wake of building collapses, explosions, and similar incidents to locate people who need assistance in urban environments.
Several nations have very specialized teams which can provide international support for unique situations or very large emergencies. For example, submarine rescue teams can be dispatched from the United States and Great Britain to assist disabled or distressed submarines and their crews. International responders can also be on scene to assist with operations in the wake of earthquakes, volcanic eruptions, tidal waves, and other natural disasters which can overwhelm even the most well-funded and trained emergency response agencies.
This work requires special training, so that people can learn how to handle a variety of situations safely and effectively. Rescuers are not terribly helpful if they end up in distress, which means that training focuses heavily on being safe, smart, and innovative. Search and rescue teams also rely on a great deal of specialized equipment, from the jacks used to support unstable buildings to backboards used in the evacuation of injured hikers. This equipment can be quite costly, making financial support critical for law enforcement agencies and independent groups which handle search and rescue operations.
AS FEATURED ON:
AS FEATURED ON:






By: Dudarev Mikhail

Civilian volunteers, including hikers, can help search and rescue operations cover more territory.

By: FrankBirds

Search and rescue operations may look for survivors in debris following a natural disaster.