What is Sargramostim? (with pictures)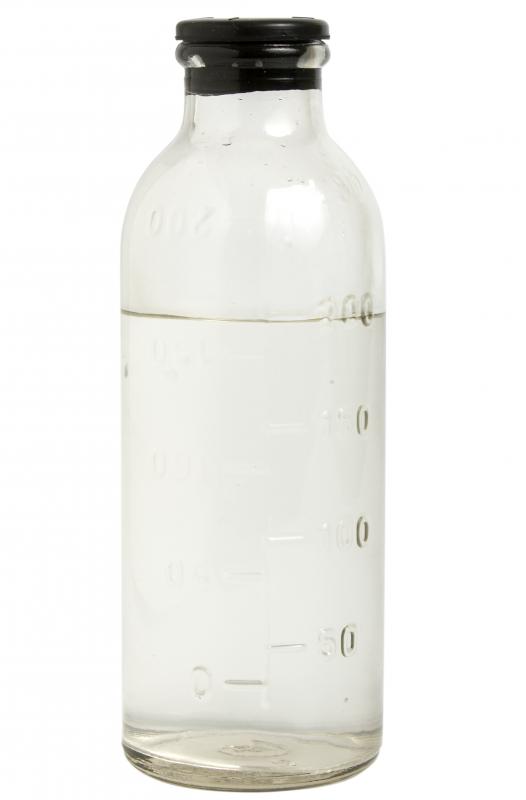 Sargramostim is a synthetic protein that stimulates the production of new white blood cells in bone marrow. It is commonly given to patients who have extremely low white blood cell counts, a condition known as neutropenia, to quickly boost the immune system's defenses against infections. People who have leukemia and other blood and bone marrow cancers often need sargramostim injections following chemotherapy or bone marrow transplantations. There are risks of severe side effects and drug interactions, but doctors carefully monitor patients when administering sargramostim to reduce the chances of serious complications.
Granulocytes and macrophages are vital types of white blood cells that mediate responses to bacteria, fungi, and other pathogens in the body. People with neutropenia do not produce enough of the cells to combat infections. Sargramostim is classified as a granulocyte macrophage colony-stimulating factor, which means that it stimulates bone marrow stem cells to create new colonies of white blood cells. The drug is rendered in specialized laboratories from bacterial and fungal DNA and mixed with other ingredients to create an intravenous (IV) solution.
Sargramostim is typically administered in a sterile hospital room by a doctor or trained nurse. An IV drip is connected to a vein in the arm and adjusted to drip at a very specific, slow rate. Most patients receive drips for two hours a day for three weeks or until white blood cell counts become normal. Exact dosage amounts and frequency of injections depend on a number of different factors, including the patient's age, specific condition, and overall health.
The most common immediate side effects with sargramostim include headache, dizziness, and flushing in the face. Over an entire course of treatment, a patient may develop flu-like symptoms of fatigue, joint and muscle pain, fever, and chills. Doctors can administer painkillers or other medications as necessary to relieve acute complications. An allergic reaction may cause a skin rash, shortness of breath, chest pain, and other problems that must be addressed immediately.
During treatment with sargramostim, blood samples are frequently drawn and evaluated to see if white blood cell counts are improving. Cancer patients who are in remission but still have below normal white blood cell levels may be given pre-measured vials of sargramostim to inject at home. It is important for people with home kits to follow their physicians' instructions exactly and attend all scheduled appointments. In most cases, symptoms improve in less than one month and patients can stop using the drug.
A vial of sargramostin.

Sargramostim can be given through an intravenous drip to stimulate the production of white blood cells.

An intravenous drip bag may be used to dilute the sargramostim to the correct dosage.