Rosemary bread is a type of yeast bread made with the herb rosemary. A favorite bread to serve in some restaurants, rosemary bread may easily be made at home as well. It is often dipped in olive oil or an oil-and-balsamic-vinegar mix.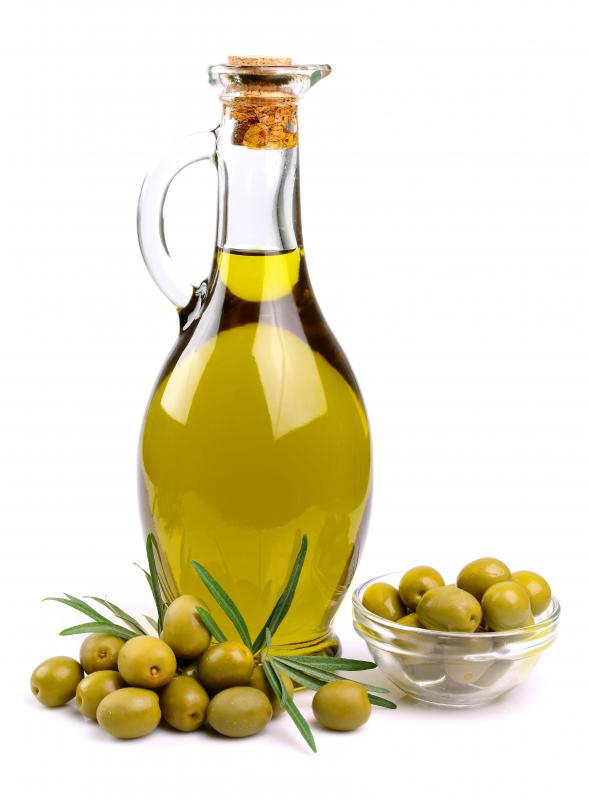 The flour used to make rosemary bread may be whole wheat, all-purpose, or a combination of the two. Dry yeast, sugar, and fresh rosemary, as well as salt and water, are also necessary ingredients. Either butter or olive oil may be used.
First, the yeast, the water, and sometimes the sugar are mixed together until the mixture is bubbly or foamy. The rest of the ingredients are then added and mixed or kneaded until the dough becomes elastic. Dough may be mixed and kneaded by hand or an electric mixer may be used. In order to knead the dough with an electric mixer, a dough hook will usually be attached to the mixer.
Afterward, the mixture is transferred to a bowl that has been lightly coated in olive oil, to prevent sticking, and covered. The bowl is placed in a warm area and allowed to rise. Ideally, the mixture should at least double in size, which may take one or two hours.
Once the dough rises, it is removed from the bowl and separated, usually into two but sometimes as many as four, sections. The dough is then shaped into bread. Most often, rosemary bread is formed into rounds, but it can also be rolled into long loaves. After the loaves are formed, the dough is again covered and allowed to rise. Depending on the recipe, this second rising period may take anywhere from 30 minutes to two hours.
When the loaves are ready to be baked, the tops are brushed with olive oil or butter and usually sprinkled with rosemary. The bread bakes for a relatively short time, generally only about 20 minutes, and is removed when it is a golden brown. Properly baked rosemary bread will have a hard crust on the outside and a soft, flaky inside.
Yeast breads are more time consuming and require slightly more effort than non-yeast breads because they must be allowed to rise. Quick breads, like most fruit breads, use baking powder and baking soda combined with an acidic ingredient to create a chemical reaction which produces carbon dioxide bubbles, causing these breads to rise. Yeast, activated by water, creates this reaction by itself, but the process takes more time, so the bread must be allowed to rise before placing it into the oven.