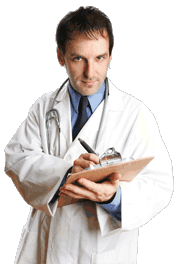 Rifampin is an antibiotic medication most commonly used in the treatment of Hansen's disease, also known as leprosy, and drug-resistant tuberculosis. It may be prescribed for the treatment of other conditions caused by bacterial infections as well, depending on the specifics of a patient's case. This drug is usually available by prescription only and a patient must be examined before a doctor can write a prescription, to confirm that use of this medication is appropriate.
This drug is among the rifamycin class of antibiotics, derived from an organism found in soil. Rifampin is active against a number of bacteria and is very potent, making it suitable for treatment of drug-resistant infections. It may be prescribed as part of a combination regimen or on its own. For doctors prescribing this medication, care must be taken, as it can interact adversely with numerous other medications including hormonal birth control and certain other antibiotics. Patients being considered for rifampin treatment should make sure their physicians and pharmacists have complete lists of all the drugs they are taking, including over-the-counter medications.
The drug is usually taken on an empty stomach with water. Patients may experience symptoms like nausea and vomiting while on this medication, and it also tends to discolor the urine and stools. Patients may note orange to reddish discolorations when using the toilet. It is critical to fully finish a course of rifampin, even if a patient starts to feel better, to avoid contributing to the development of drug resistance. Because this drug is often used when a patient has a resistant infection, doctors are concerned about the potential for overuse and abuse that would cause the drug to be less effective against drug-resistant organisms.
One serious potential side effect is hepatotoxicity, damage to the liver. Patients are often prescribed a long course of this medication to completely kill infectious organisms, and the longer they are on the drug, the greater the risks to the liver. A doctor may request periodic enzyme panels to test liver function. If a patient's liver does start to react poorly to the medication, adjustments may need to be made to the treatment regimen to avoid liver damage. Patients on rifampin should use caution with alcohol and other substances known to be dangerous for the liver.
This medication should be kept in a cool, dry place out of reach of children and pets. Usually enough is dispensed to complete a course of medication, and the patient should not be left with leftover drugs. If the drug therapy is stopped early for any reason, patients should dispose of the excess. Due to concerns about how this medication is used, in some areas, patients may only be able to access it through supervised therapy programs, where the medication is delivered in a clinic or hospital and patients are watched while they take it. This is used in some nations with big drug-resistant tuberculosis problems, where there are concerns that patients may not finish treatment regimens or could sell their drugs on the secondary market.
Doctor taking notes