What Is Professional Abuse?
Professional abuse is a pattern of conduct in which a person abuses, violates, or takes advantage of a victim within the context of the abuser's profession. Typically, professional abuse cases involve abusers who are in a position of authority over the victim or in whom the victim normally has good reason to place significant trust. This type of abuse can take place in a variety of professional situations and settings, but often occurs in the areas of health care, the law, and personal finances. This type of exploitation can often be difficult to detect and expose, which is why many professional organizations and licensing boards have developed strong codes of ethics to clarify appropriate professional behavior.
There are situations in which vulnerable people come to rely upon professionals for assistance in managing various areas of their lives. In some cases, these people may have few, if any, resources for defending or even understanding their own interests. Unfortunately, sometimes the professionals who are charged to assist these people will take advantage of their clients' trust. Professionals have been known to sexually abuse patients and clients, either under the guise of a relationship or via force, coercion, and threats. Other types of professional abuse include financial abuse, in which a professional may steal or embezzle funds from a client or may manipulate clients into turning over funds in the form of gifts or ill-advised investments.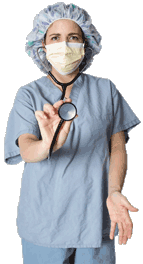 The settings in which professional abuse can take place likewise vary. In situations where elderly or disabled people are under the care of institutional workers or home health care aides, the risk of abuse exists because there may be minimal supervision of the caretaker, and it may be easy for the caretaker to intimidate or manipulate his or her client in an abusive or exploitative way. Medical and mental health professionals may also engage in professional abuse of clients, which is possible due to the often very private nature of the relationship between a doctor or therapist and his or her patient.
Due to increased awareness of professional abuse, both professional organizations and governmental agencies have begun to address these violations of professional conduct and may suspend, or even revoke, the occupational licenses of those who engage in abuse. In many places, individuals who are victims of professional abuse or who suspect that it is occurring may have several options for reporting the abuse to appropriate authorities and requesting an investigation. In cases of professional abuse, victims may also be able to file lawsuits against their abusers and receive some compensation for their suffering.
AS FEATURED ON:
AS FEATURED ON:






Doctor