What is Physical Therapy and Rehabilitation?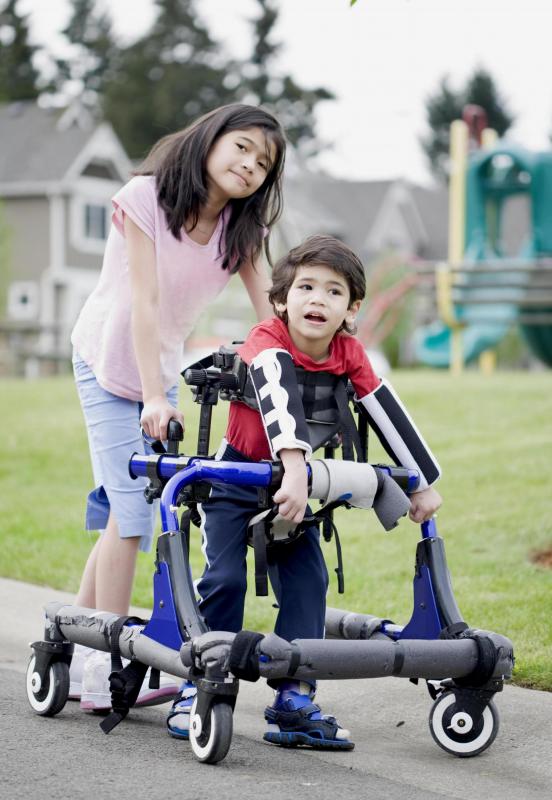 Following an accident, illness, or other health problem, a person may be unable to optimally operate his or her body. The person may have difficulty walking, or even sitting, and require professional help to regain these abilities. Physical therapy and rehabilitation provide such help by engaging a patient through various exercises with a physical therapist.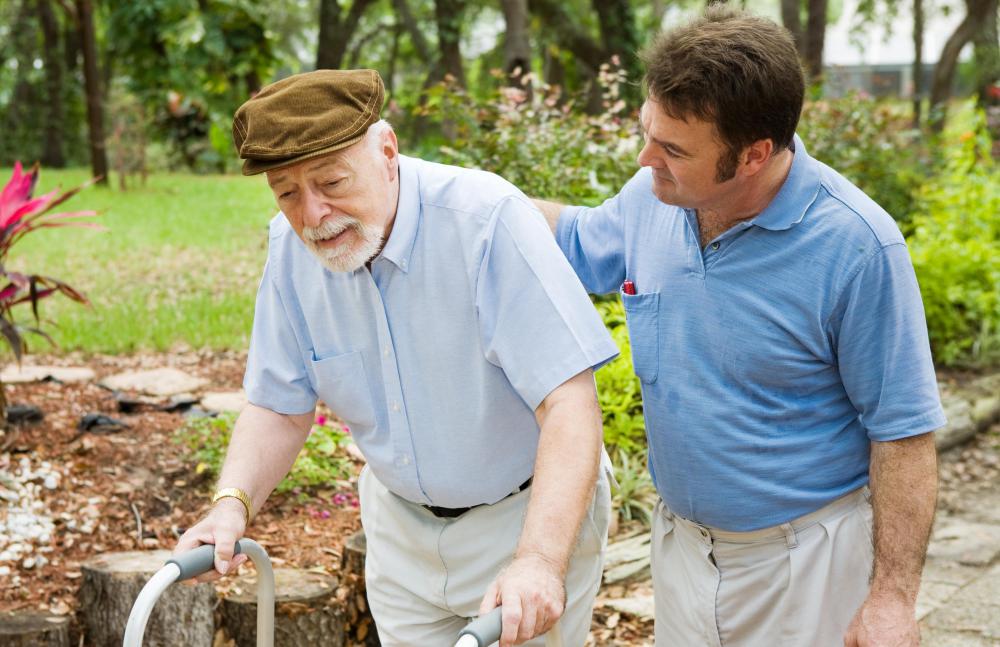 Also known as physiotherapy, physical therapy and rehabilitation are health services that help individuals return to their normal lifestyle as much as possible. Patients undergo processes to aid them in developing, maintaining, and restoring their own mobility. Along with accidents and illnesses, patients receiving physical therapy and rehabilitation may be aging or experiencing the results of harmful environmental factors, such as a fire.
Physical therapists engage in treatment through a variety of means. These can include preventing further injury, treating and intervening current ailments, and the restoration of any life skills and bodily functions that have been lost. All of these areas focus on the patient's wellbeing as a whole, including not only physical needs but also emotional, social, and psychological ones as well.
A physical therapy and rehabilitation program includes the patient's physical therapist as well as a team of other integral people. This intervention team can include other physical therapists, aids, and health professionals as well as the patient's own family, friends, and caregivers. Normally, these people work in conjunction to help the patient meet goals he or she has set for himself.
As with other medical professions, there are many specialty areas in physical therapy and rehabilitation. Cardiovascular and pulmonary rehabilitation therapists specialize in cardiopulmonary physical therapy, while professionals treating only the aging population concentrate on geriatric physical therapy. Neurological physical therapists may help patients with a variety of neurological disorders, such as cerebral palsy, Alzheimer's disease, spinal cord injury, multiple sclerosis, stroke, and Parkinson's disease. Other forms of physical therapy can include integumentary, orthopedic, and pediatric.
The location of a patient's physical therapy and rehabilitation program can vary. For patients who can function on a basic level, outpatient services may be available, allowing the patient to leave the center and return for his or her scheduled appointments. Patients who may need more help, such as with getting dressed or bathing, may need to take up residence at a rehabilitation clinic for a period of time. Physical therapy can also take place in patients' homes, nursing facilities, research centers, fitness centers, schools, sports training facilities, and hospices.
By: Jaren Wicklund

Cerebral palsy rehabilitation aims to improve the patient's functioning and increase independence.

By: Lisa F. Young

One goal of physical therapy and rehabilitation may be to increase mobility.

By: Monkey Business

Physical therapists engage in treatment through a variety of means.

By: Tyler Olson

Physical rehabilitation may help a patient recover basic skills after an injury or illness.

By: iceteastock

Physical therapy rehabilitation treatment plans are customized to the individual patient.

By: aykuterd

Some physical therapists specialize in working with athletes who have incurred a sports-related injury.

By: joyb0218

Physical therapy may be offered to returning veterans who were injured in combat.