What is Personnel Staffing?
Personnel staffing is the provision of temporary or permanent employees for a business or corporation. Extra employees may be needed by a firm for a temporary project or on a permanent basis. Personnel staffing companies provide their clients with the employee services that meet the unique needs of each particular business.
In order to supply their commercial clients with staffing solutions, personnel management agencies recruit candidates through their website or Internet and newspaper ads. The ads must communicate the qualifications needed for a particular client's staffing request. Personnel staffing agencies may receive hundreds of responses for one job listing. They create a short list of qualified applicants before narrowing their choice to the most qualified applicant for their client's specific request.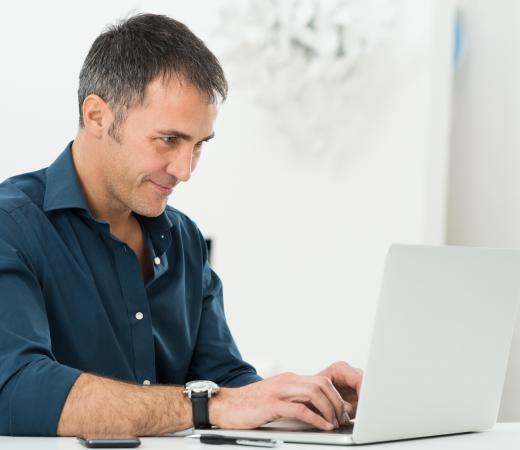 The work needed by a personnel staffing agency client may be full-time, part-time or temporary. Many staffing agencies specialize in certain industries. For instance, some agencies only handle manufacturing clients, while others specialize in finding staffing solutions for information technology (IT) companies. IT companies provide highly skilled computer services for many different types of businesses. Staffing firms that deal with the IT sector may train job candidates for their clients rather than provide only an employee-employer matching service.
A personnel management agency may deal with staffing at only one career level, such as top executives. These executive search companies recruit experienced senior executives for client requests that may include those for a chief executive officer (CEO). A CEO is the president or top administrator of a business. There are also many personnel staffing agencies that supply businesses with only entry-level staff, such as data entry clerks and administrative assistants.
In addition to recruiting candidates to fill client requests for temporary or permanent staff, a personnel staffing company may also manage certain business functions. These outsourcing services may include further human resources duties or other tasks such as payroll, customer service or clerical work. The outsourced work is often done by contractors working on a telecommuting basis over the Internet.
Working from home is possible for some candidates recruited by a personnel staffing agency. Others are required to work on site in a business either permanently or temporarily. Most personnel management firms require interested applicants to fill out a standard form stating their experience and qualifications for a posted client job. The staffing company must try to find the best match possible between employer and employee.
AS FEATURED ON:
AS FEATURED ON:






By: Rido

When advertising a job, be sure to specify whether it involves telecommuting options or if all work is done on site.

By: Brian Jackson

Staffing agencies may have applications on file for multiple companies.