What Is Organic Oregano Oil?
Organic oregano oil is derived from the oregano plant that is commonly used as a culinary herb. The fresh herb and the oil have anti-fungal and anti-bacterial properties. Oregano oil can be used topically or internally to treat yeast, fungal and bacterial infections, and it has vermifuge properties, making it a natural treatment for intestinal worms and head lice. Oregano oil is a strong essential oil that can lead to dangerous side effects when not used properly. Organic oregano oil is derived specifically from oregano plants that have been grown organically.
The oil is derived from dried leaves that are steam distilled. This produces an essential oil, a strong fragrant oil that contains high concentrations of the plants natural compounds. The plant, also called Origanum vulgare, is a common culinary herb that is used to add flavor to savory dishes. Oregano is a member of the mint family. Members of the mint family can be identified by looking for the square stem that is common among mint and its relatives.
Carvacrol and thymol are the two primary compounds in oregano oil that have been found to have anti-fungal and anti-bacterial properties. Each compound has disease fighting properties, but when they are used together, the effects are heightened. Organic oregano oil contains both, making it a natural alternative to chemical anti-fungal and anti-bacterial drugs.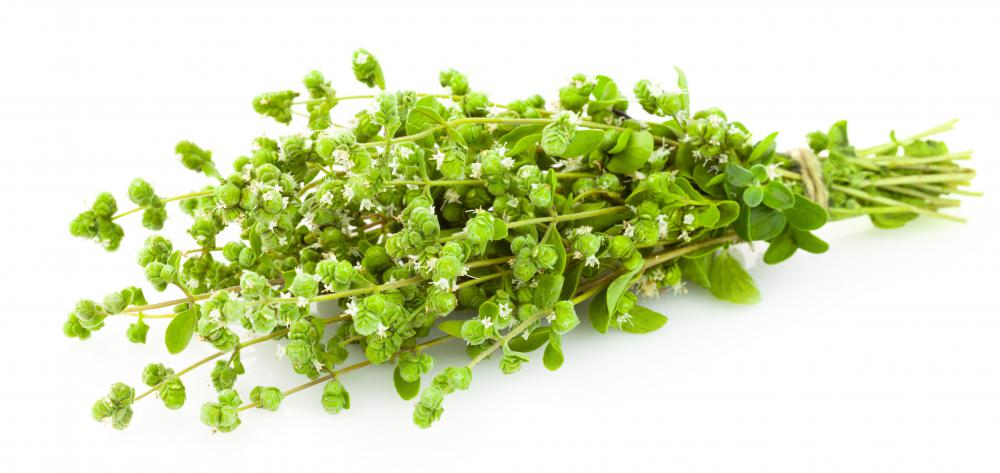 A natural medicine is not necessarily a safe medicine. Straight organic oregano oil is potent and can be toxic. As a topical treatment, oregano oils should be mixed with a light carrier oil such as coconut oil. The mix should contain 50 percent organic oregano oil, or less.
Internally, compounds in this natural oil thin the blood. People who have heart conditions should use oregano oil only with the guidance of a healthcare professional or a trained herbalist. This oil also can interfere with iron absorption. Pregnant and nursing women should avoid taking oregano oil internally.
When used with care, oregano oil provides a variety of benefits, both internally and externally. The diluted oregano oil mixture can help clear up skin fungal infections such as athlete's foot. It also can be used as a rub on sore muscles, sprains and aching joints and arthritis to soothe the area. The vermifuge properties also make oregano oil a natural treatment for head lice and other related conditions.
Internally, organic oregano oil can be effective against candida and other internal yeast imbalances. The natural anti-bacterial and anti-fungal properties can help cure a variety of illnesses. Organic oregano oil is also used as a natural remedy to get rid of intestinal worms.