What Is Organic Almond Oil?
Almond trees, native to Asia and the Middle East, are characterized by their small flowers. Sweet almond trees typically have white flowers, while bitter almonds tend to grow pink flowers. The almond is usually cold pressed to extract the oil and maintain its beneficial components. What makes the almond oil organic is that it is grown without the use of any man-made additives. Organic almond oil has a variety of uses ranging from culinary, health and cosmetic.
Organic almond oil ranges from a light yellow to a dark amber or gold. It usually has a light nut aroma, but in some higher concentrations may have a slightly more powerful scent. It is rich in a variety of good fats, antioxidants and essential vitamins and minerals. Sweet almond oil is the more commonly used of the two almond oils.
Both bitter and sweet almond oils may be ingested. Bitter almond oil is more commonly used in cooking, however, as of 2011 it may not be found in the United States due to its poisonous nature. A synthesized version of bitter almond oil may be found in some specialty shops, but it is typically recommended to use almond extract. Normally, organic almond oil is used more in cooking pastries, confectionery and other sweet goods. This is because almond oil adds subtle nut tones that complement sweet foods.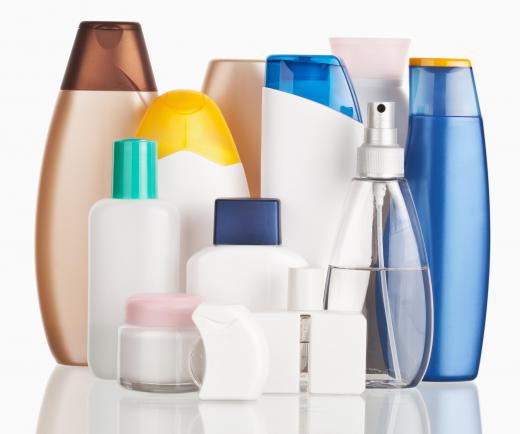 When ingested, organic almond oil may lower cholesterol, raise metabolism, and act as a mild laxative. Some people believe that it may also help to prevent colon or prostate cancer. It may also potentially aid in weight loss in the obese, but it is believed that it may also promote weight gain in thinner people. This oil may further help with eczema, rashes, burns, and other skin irritations. Some believe it may also aid memory retention.
Topically, organic almond oil is believed to have a wide variety of cosmetic uses, and as of 2011 it is frequently found in many beauty products. It is thought to even complexion, reduce the appearance of dark under-eye circles, and soften the skin. Many people also use the oil to prevent hair loss and promote healthier, stronger hair. Due to the lightweight nature of the oil it is commonly used in massage and aromatherapy. Since organic almond oil has a light scent and is easily absorbed in the skin, it is frequently used as a carrier oil for other essential oils during massage.
AS FEATURED ON:
AS FEATURED ON:






By: Dmitry Rukhlenko

Almonds.

By: seen

Organic almond oil can be found in many beauty products.

By: WONG SZE FEI

Organic almond oil has a wide variety of cosmetic uses, and may reduce the appearance of dark under-eye circles.

By: luigi giordano

Sweet almond oil may be used during aromatherapy.