What Is Opioid Addiction?
An opioid addiction refers to an addiction to opioids, which are narcotic drugs derived from the opium poppy. An addiction to opioids is often considered very severe, and intensive treatment is usually necessary to overcome it. There are several known opioids, some of which are illegal, like heroin. Some other types are legally obtained with a prescription.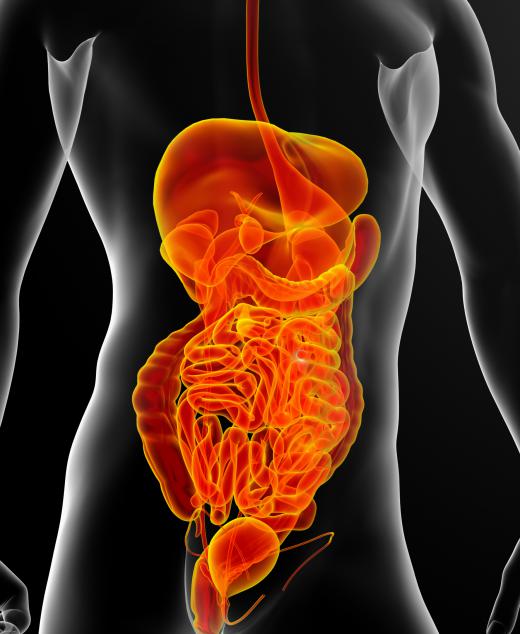 Opioids produce a number of effects. Along with dulling or eliminating pain, they also provide a euphoric high in many people, especially if taken incorrectly. These feelings are often the reason an individual may develop an opioid addiction. To re-create these pleasurable feelings, a person will begin to take more and more of the drug.
As more of the drug is taken, however, a person will typically develop a tolerance. As time goes on, he will need to take a larger amount of the drug to achieve the desired effect. Opioids are considered to be very habit forming, which can result in a person feeling as though he needs to take the drug.
As an opioid addiction progresses, an addict may begin to have trouble controlling his drug use. He may take dangerous dosages. Other, previously pleasurable activities may no longer appeal to him as much as the drug. Opioid addiction is often followed by severe withdrawal symptoms after the user stops taking the drug. These symptoms occur when an addict's body begins to get rid of all traces of the drug, a process known as detoxification or detox, and can last a few days.
Withdrawal symptoms of opioid addiction often include sweating, chills, itching, and tremors. Some individuals may even have gastrointestinal problems, such as nausea, diarrhea, or vomiting, and some may even develop symptoms similar to the flu. Along with physical withdrawal symptoms, there are also several psychological symptoms. As these drugs leave the body, it is also not uncommon for a person to feel depressed, anxious, or unable to sleep.
Opioid withdrawal is often a very uncomfortable experience. Because of this, many individuals check into special detox centers, where physicians can make them more comfortable and ensure their safety. Many drug rehabilitation facilities require that an addict has completed detox and no longer has any traces of drugs in his system before beginning treatment.
Treatment for opioid addiction is often a long, difficult process. In-patient facilities are recommended for most individuals looking to conquer their addiction. This treatment often consists of therapy, counseling, and education for the addict as well as his loved ones. A severe addiction to opioids, such as an addiction to heroin, may need to be treated with certain medications.
Methadone is often used to treat opioid addictions. This drugs works in a similar manner as other opioids, binding to the same receptors in the central nervous system and gastrointestinal tract. It does not, however, provide the same euphoric feeling as many other types of opioids. Methadone is often very successful in the treatment when combined with traditional methods of addiction treatment.
Although heroin is one of the most commonly known addictive opioids, addiction to legally prescribed opioids is also common. Many strong painkillers, including morphine and oxycodone, are also considered opioids, and they can be legally obtained with a prescription. When these are abused or when a patient begins to build a tolerance to the medication, a dangerous addiction will often result.


By: peteri

Opioids are derived from the opium poppy.

By: maya2008

Some people going through opioid withdrawals have gastrointestinal issues.

By: blueskies9

Addiction to prescribed opioids such as painkillers are common.

By: kmiragaya

Many people feel that taking prescription opioids is safer than using drugs off the street, but many of the risks are similar.

By: Piotr Marcinski

A person addicted to heroin may scratch excessively during the withdrawal process.

By: palangsi

A person suffering from opiate withdrawal may experience symptoms if he tries to reduce his consumption.