What is Online Presentation Software?
Online presentation software has two completely distinct meanings. One meaning refers to presentation software that often bears certain similarities to Microsoft® PowerPoint® but that is available online. The other meaning of online presentation software is software that provides the user with an array of tools for running a presentation involving people who are not on-site, but who access the presentation through the software. Both have the goal of an end product that can be used for education, sales, business meetings, and other types of get-togethers and demonstrations.
PowerPoint® has been the standard presentation software that one prepared on one's computer and then projected in a face-to-face presentation. A PowerPoint® presentation consists of a number of slides, which may include text, images, embedded multimedia, a voiceover, hyperlinks, and other features. There are now a number of options for preparing either a PowerPoint® presentation or a similar software presentation online.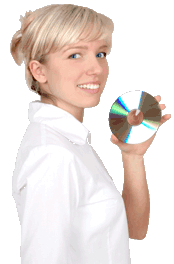 There are a variety of presentation software sites available on the Internet. These online presentation software sites vary in the ease with which they can import from and export to each other, though many interface with PowerPoint®, as well as whether people can collaborate with them in real time. Another important difference is whether the tool comes with any server space, and if so, how much. Only some of the software offers the ability to embed your presentation or present online. It is advised that anyone considering using an online tool for a business or education purpose should carefully read the terms of service.
Online presentation software that connects people at a distance in real time is often referred to a web presentation software or web conferencing software, and the result may be called a webinar. This type of presentation software includes Adobe® Acrobat® Connect™, IBM® LotusLive™, GoToMeeting®, Vyew™, and Cisco® WebEx™. These options are paid for by the month, except that Vyew™ offers a free service.
These programs allow sharing of presentations, documents, drawings, applications, screen-sharing, and more. One person can lead the presentation and keep the floor or invite interaction — either each attendee using audio-conferencing capabilities or using instant messages if the speaker has the floor and is taking questions without yielding the floor. The leader, or all participants, may be able to be shown in live video. There may be a place to take notes, a way to invite participants, and a list of attendees.
AS FEATURED ON:
AS FEATURED ON:






Woman holding a disc