What Is Online Image Processing?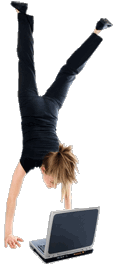 Online imaging processing is a service provided through various Internet websites that allows consumers to upload photographs for editing and other manipulations. Some companies will also print the finished product and ship it to consumers. Services range from do-it-yourself editing using the tools provided to complete restoration and editing packages performed by professionals. Processing can also be used for more advanced functions, such as photo restoration, assisting law enforcement professionals, or creating a richer interface for photo organizing programs.
There are many different types of online image processing websites. Some sites are completely free of charge for consumers, although they may feature a significant amount of advertising on the web page. Other sites offer free basic editing services, but charge a fee for more advanced options, such as adding borders or embellishments to the photograph. Websites that allow users to upload photographs and have a professional handle all of the processing are typically the most expensive.
Some of the most common basic online image processing includes resizing photographs, removing instances of red-eye, and cropping photos to remove excess space. Photos that are too bright or too dark can be processed to increase or decrease contrast and brightness levels. Blurry photos can be sharpened to enhance the image, although in some cases this can result in an unnatural-looking image. Old or damaged photographs can also be restored using online image processing, although this type of advanced work typically requires professional services.
While basic editing functions are the most common uses of online image processing for consumers, photographs can be processed in many other ways using different algorithms. Even the most basic online image processing functions rely on algorithms. These algorithms are the rules that tell the program what to do, and when to stop doing it. They work behind the scenes and are coded by software experts, so the average consumer does not need to understand how they work in order to use them, but they are one of the most important elements in image processing.
Algorithms are also used in more advanced online image processing procedures. For example, face recognition algorithms can be used to help law-enforcement agents discover the identity of a victim or suspect by comparing the features in the image against a database. Facial recognition software is also finding its way into the consumer level, with photo cataloging programs and social networks using it to help users more easily categorize their images. This particular use of the algorithm is controversial, as some Internet users feel it invades their privacy.


Woman doing a handstand with a computer