What is Methadone Maintenance Treatment?
Methadone maintenance treatment (MMT) is a form of treatment for opiate addiction where patients take doses of methadone in a controlled setting in lieu of using opiates like heroin. The methadone eliminates symptoms of withdrawal, including discomfort, agitation, and nausea, while not delivering the high people associate with recreational opiate use. This therapeutic approach is one option for managing opiate addiction. Patients can also consider therapy with other compounds, like buprenorphine, or detoxification in a clinical setting.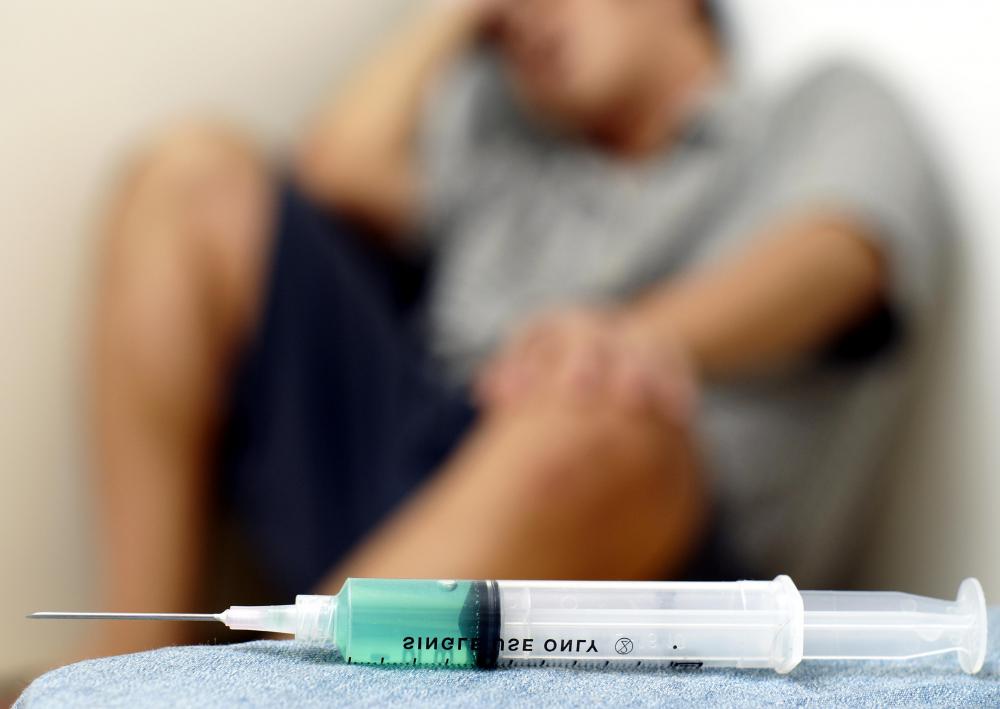 With methadone maintenance treatment, people still have a substance dependence, but it is on methadone, rather than illegal opiates. One advantage to this form of treatment is that patients quitting opiates often experience severe withdrawal symptoms and may fall back into substance abuse habits. With methadone, these symptoms are eliminated and patients remain comfortable in addition to being able to engage in normal daily activities.
In methadone maintenance treatment, patients usually need to report to a methadone clinic for a daily dose. The size of the dose depends on the patient, as people with opiate addiction typically have high tolerance and need larger doses than people who have not been taking opiates for an extended period of time. Patients can receive pills or liquids and take them under supervision. When a patient is stable, a doctor may consider allowing a patient to take treatments at home with a prescription.
The daily dose will suppress cravings. Methadone releases rapidly into the blood and the body also stores it, allowing levels to remain fairly constant for up to 36 hours. As long as patients take doses regularly, they should remain comfortable and will not experience cravings for opiates. Being on methadone maintenance treatments can help people avoid the stigma associated with illegal drug use, as they can provide evidence that they are receiving treatment.
This therapy can be time consuming for patients, and there may be barriers to staying on methadone maintenance treatment. While it is low cost, and patients can receive it for free if they have limited income, they still need to travel to the clinic and fulfill requirements for participation to stay in the program. This can become a nuisance for people who are trying to work and take care of children, as they may not always have time to get to the clinic for another dose. Patients may talk with their doctors about an ultimate goal of weaning off methadone so they are not dependent on any substances, allowing them to stop methadone maintenance treatment when they no longer need the support.
A person addicted to heroin may scratch excessively during the withdrawal process.

Methadone is used to avoid the withdrawal symptoms heroin addiction.