Melphalan is a chemotherapy agent an oncologist may recommend for the treatment of certain cancers, most commonly ovarian cancer and multiple myeloma. This medication is available by prescription only and comes in tablets and an injectable solution. The patient may need to take the medication under medical supervision to allow a doctor or nurse to intervene quickly in the event of an adverse reaction to the drug.
This medication is an alkylating agent that attaches to the DNA of cancerous cells to damage it. It works while the cells are at rest to prevent them from dividing again in the next cell cycle. Like many other cancer drugs, it tends to act indiscriminately and causes a number of side effects because in addition to attacking cancer cells, it can also kill off healthy cells in the body.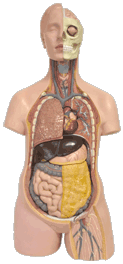 The most common side effect of melphalan is bone marrow suppression. This reduces the number of white blood cells the body can produce and leads to decreased immune function over time. The patient will be much more susceptible to infection and can become very sick, even with relatively routine infections that most people can fight off. Patients taking melphalan for cancer need to be very careful about exposure to infectious agents and must avoid live vaccines while on this drug.
Nausea and vomiting are common, as are appetite suppression, weight loss, and fatigue. While on melphalan, patients should make sure to stay hydrated to promote healthy kidney function. If plain water is not palatable, the patient may be more comfortable sucking on ice chips or trying carbonated or lightly flavored waters. Patients who experience extreme adverse side effects may need to see a doctor about changing the dosage for the next cycle or trying a different medication if the melphalan becomes intolerable. Patients will need to take several cycles of chemotherapy for cancer and may need to take medications to manage side effects like nausea.
Chemotherapy regimens can vary considerably. Oncologists have a range of drugs to choose from and must consider the type of cancer, the patient's general level of health, and the patient's medical history. In the process of developing a treatment plan, the doctor will also meet with the patient to talk about the goals of treatment to determine the most appropriate method for the patient's needs. Before taking melphalan, patients should discuss the risks and benefits and may want to ask about other options and the prognosis with different kinds of treatment.
AS FEATURED ON:
AS FEATURED ON:






Anatomical model of the human body