A thin, lightly scented oil, may chang is known as a complement to lemongrass oil. Yellow with a pleasant citrus scent, it is a popular Chinese essential oil used for treating various health conditions, such as back pain and muscle aches. It is also used for cosmetic purposes.
May chang oil, or litsea cubeba, is known for treating many different ailments. An antifungal, antimicrobial, and anti-inflammatory agent, the oil treats indigestion, lower back pain, depression, fatigue, and muscle aches. The oil also has soothing, cooling properties, making it useful for treating fevers associated with the cold or flu.
The oil has the potential to cause skin damage and should always be diluted prior to use. Used to kill germs in general, may chang is often applied as an antiviral and antiseptic agent. The oil may be used as a calming sedative, a cordial, a stimulant, and a tonic. It is also useful as an insecticide.
Cosmetically, the oil can treat oily skin and acne. To do so, it should be administered in small doses. As a refreshing astringent, may chang is sometimes used in facial toner formulas. The oil may also be combined with chamomile and lavender to create a home remedy to treat insomnia.
In aromatherapy, the oil is used to refresh, stimulate, and rejuvenate the mind and spirit. Considered a balancing scent, the aroma is said to clear the mind and enhance the user's energy levels. To use as an aromatherapy oil, a few drops of the compound can be added to a diffuser, bath, or bowl of hot water.
Some use may chang as a less costly alternative to verbena oil. Though very similar to the scent, and having the same therapeutic effects as lemograss, it is considered a finer oil. May chang can be blended with neroli, jasmine, rosemary, ylang ylang, basil, orange, bergamot, lemon, and many other essential oils.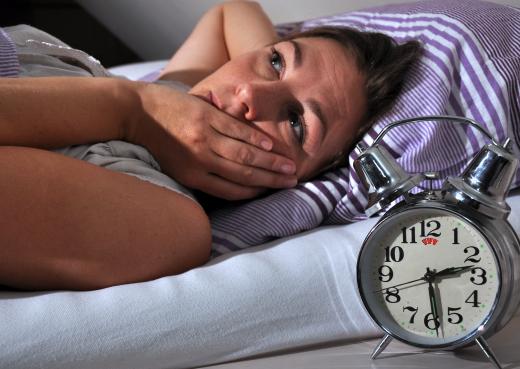 Though nontoxic, people with glaucoma should avoid may chang oil, as it may cause averse effects. People with sensitive, damaged, or diseased skin or hyperplasia should also refrain from using it. The oil should be kept out of reach of children, who should also not be treated with may chang. A physician should be consulting prior to any use of this and any oil.
The tree used to make the oil is small and tropical, with aromatic leaves and lemon-scented flowers. The tree, of the bay laurel and cinnamon family, yields small, pepper-sized fruits which are used to create the oil. The oil is extracted through steam distillation method. Though native to China, the tree is also cultivated in Japan and Taiwan.
AS FEATURED ON:
AS FEATURED ON:






Ylang ylang, which is often blended with may chang.

By: mangostock

May chang might be used to treat lower back pain.

By: Dan Race

May chang can be combined with lavender and chamomile to treat insomnia.

By: snaptitude

May Chang oil may be used to treat indigestion.

By: dolphfyn

When used in aromatherapy, may chang essential oil is said to stimulate and refresh the mind.