What Is Management Tenure?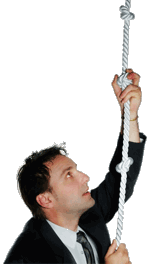 Management tenure refers specifically to mutual fund managers or management teams. The tenure is the amount of time the manager or members of the management team have headed up the fund. Looking at the management tenure of mutual funds can help potential investors make educated decisions when weighing whether to invest in specific mutual funds. Some investors do look at management tenure when analyzing mutual funds with large manager teams, since management attrition is more likely and frequent in such situations.
To be considered as heading up a mutual fund, a manager must be either the only one, or one of a select group of people, who makes the ultimate investment decisions for the mutual fund. Other people working for the mutual fund can gather information about investment opportunities, but the manager is the one who looks over the information and makes the final decisions. When a potential investor looks at a mutual fund, he must look at how the fund has performed in the past under the current manager. Looking at the performance of the mutual fund for a period longer than the current manager's tenure does not provide helpful data to the potential investor.
Many investors pay close attention to management tenure when they shop for mutual funds. These investors consider a long management tenure to be a positive sign, making them more likely to invest in the mutual fund. Such management stability normally correlates with high mutual fund success, or higher profits for investors. Five to ten years is generally considered a good length of time for a mutual fund manager's tenure.
Using management tenure as a way to choose mutual funds takes on more importance if the mutual fund is actively managed. Actively-managed funds need competent managers who know how to maximize investor's profits and outperform the designated benchmark for the mutual fund. Managers of passively-managed mutual funds, though, use a benchmark like the DOW Jones Industrial as a guide in choosing what securities to invest in, requiring less investment competence.
Alternately, the term management tenure might refer to the amount of time a manager at a business or other entity has been in place. In general, a manager with a long tenure is perceived as having a high level of competence in running the portion of the business or entity he oversees. Managers usually face steep learning curves when they first enter a new organization, making long management tenure a valuable asset.


Man climbing a rope