What Is Loss of Income Insurance?
Loss of income insurance is a type of policy that provides the holder with financial protection in case of lost income due to an injury or other event. Small businesses and self-employed individuals can purchase such insurance to cover their business, allowing them to file a claim if something occurs that interrupts their income. Disability insurance is often seen as a form of loss of income insurance since it can provide long-term benefits for someone who is injured or otherwise disabled. Such plans allow a holder to have some form of income while unable to work due to an injury or disability.
The primary idea behind any type of loss of income insurance is that a person or company may experience a disruption in revenue due to an accident. Accidents can happen in a number of different ways, though the result is that an agency with an insurance policy is unable to maintain an established income. Through filing a loss of income insurance claim, the policy holder is able to receive compensation from the insurer to assist with the lost money. The coverage provided by this type of insurance is not typically equal to the lost income, but it is usually better than a complete lack of funds.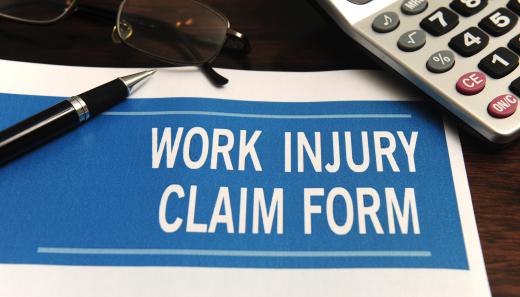 Businesses, especially small businesses or independent contractors, can purchase loss of income insurance from a number of different agencies. The exact nature of this policy often varies, depending on the type of business that is insured and the level of coverage that is purchased. A farmer, for example, may be able to acquire loss of income insurance that covers a farm in case of an accident that destroys crops or otherwise eliminates a potential source of revenue. These types of policies are often quite specific in terms of what is covered, however, since many events are beyond the scale of insurable risks.
Individuals can also purchase loss of income insurance, typically in the form of extended disability insurance beyond what is provided by an employer or standard healthcare plan. If someone is injured and becomes disabled in an accident, such as slipping on ice or being struck by a wayward vehicle, then the insured party may be able to file a claim. For short-term disabilities, the loss of income insurance may pay a percentage of anticipated revenue that is lost during the recovery time. Long-term disability may require more extensive insurance coverage, and many policies have a limit on how many years they will pay out on a claim by one party.
AS FEATURED ON:
AS FEATURED ON:






By: mangostock

Workers who receive work-related injuries must fill out a work injury claim form to receive reimbursement for lost wages.

By: AZP Worldwide

Many farmers buy loss of income insurance in case of crop loss.