Label tape is a very specific type of adhesive tape. It is often characterized as having a smooth, plastic-like, but writable surface. Its adhesive is usually resin-based and the tape can come in many different colors. The tape can be used anywhere where labeling and organization of items is needed. It is often seen in libraries and offices on files, folders and books.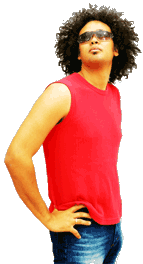 Hospitals and laboratories use label tape to mark and organize specimens for reference. It's not uncommon to see label tape on test tubes, beakers or other containers with glass surfaces. Because the tape has a history of being used in laboratories, it often comes with a high-resistance functionality. The tape is usually made to resist extreme temperature, strongly adhere to surfaces and avoid smudging. Label tape can commonly withstand a wide temperature range of 250ºF (21ºC) down to -99ºF (-73ºC).
The surface of label tape can be written on with solvent markers, ballpoint pens and even pencils. The chosen writing utensil usually doesn't factor into the readability of the tape unless the utensil writes very lightly. Writing on label tape can remain legible even after coming into contact with potentially compromising materials like oils, water, moisture or acids. Repositioning the tape is also something that can be done with ease.
Labeling tape can be used outside of industry, too. Many people use it as a tool for home organization. Whether the tape is used on storage boxes or pantry items, it goes a long way, especially since the tape can peel off without leaving a sticky residue or other evidence that it was was once there.
Though labeling tape is a very tough and utilitarian tool to use everywhere from business to home, there are also certain precautions that should be taken before its use. Cleaning surfaces so that they are immaculate increases the longevity of the tape's adhesive. Applying the tape to a dirty surface is the same as applying the tape to whatever substance is on the surface and users who do this soon see the tape peel off by itself.
The tape can be made even more accessible if a dispenser is bought to compliment it. Using a dispenser can save users the hassle of having to measure out and cut specific lengths of tape at a time. It can also result in making the label tape more portable. While special label tape dispensers are often marketed to the public, the tape can usually fit into regular tape dispensers.