Ixempra® is the trade name of ixabepilone, an injectable medication used to treat metastatic breast cancer, or Stage IV cancer that has spread from the breast to other areas of the body. This drug is commonly used when breast tumors do not respond to other types of treatment, such as taxanes, capecitabines or antracyclines.
Ixempra® can be used alone or with another drug to reduce breast cancer cells and eliminate cancerous formations within the breast tissue. Studies have shown that Ixempra® can reduce the progression of breast more effectively than some other commonly-used chemotherapy drugs, such as capecitabine. This factor helps it reduce the risk of cancer spreading to nearby organs, which can quickly progress the cancer and make it more difficult to treat.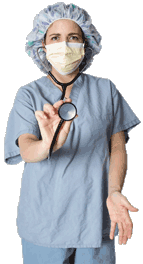 The recommended dose is 40 mg administered intravenously for up to three hours every three weeks. People with elevated bilirubin, aspartate aminotransferase (AST) or alanine transaminase (ALT) levels must receive a reduced dose. Ixempra® injections are available in 15 milligram and 45 milligram doses. Surgeons may give their patients other drugs an hour before using Ixempra® to counteract some of its side effects.
The most common side effects reported are neuropathy, fatigue, muscle pain, hair loss, nausea, vomiting, diarrhea and musculoskeletal pain. Less common side effects include loss of appetite, abdominal pain, constipation, nail disorder and a condition called palmar-plantar erythrodysesthesia, which can cause pain and swelling in the feet and hands. It occurs more often in people who have received combination treatments.
Some conditions, such as pregnancy and liver disease, preclude patients from being able to take this drug. Patients with immune disorders or other conditions that cause reduced white blood cell counts also should avoid this treatment, as it contributes to a decreased white blood cell count. As such, Ixempra® can lower a person's ability to fight infections, and patients taking this drug are more likely to contract illnesses or infections and have a harder time fighting them off; as a result, patients are advised to avoid people who are sick or have any known infections.
Special precautions may need to be taken before taking Ixempra® if another disease or condition is present. This includes liver disease, heart disease, nerve problems, diabetes of any type and a weak immune system. The dose may be lowered, or the person may receive a different treatment because this drug can worsen these conditions. People who are allergic to synthetic castor oil or ixabepilone also cannot take this drug safely.
AS FEATURED ON:
AS FEATURED ON:






Doctor